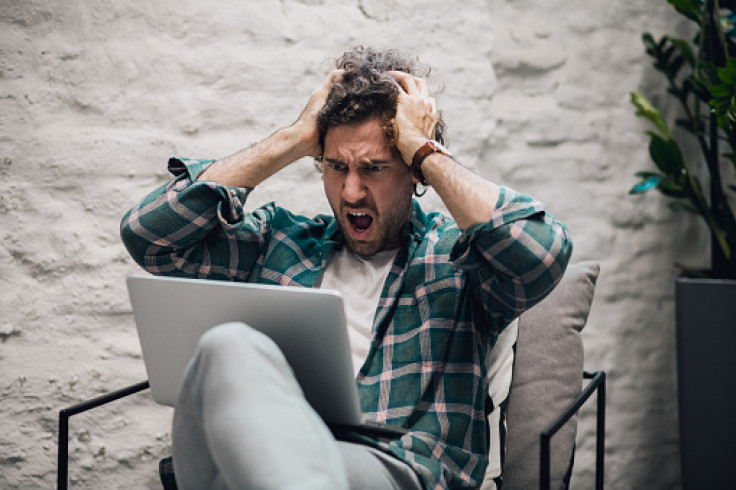 New evidence has been discovered regarding CryptoFX, which reportedly persuaded more than 40,000 individuals to invest more than $300 million in cryptocurrencies in exchange for large gains, according to NBC 5 and Telemundo Chicago.
Almost all of the money has already vanished, including any prospective investments worth millions made by members of Chicago's Latino population.
They were informed that by making investments in cryptocurrencies, they might become billionaires.
However, it now appears that hundreds of Latinos in the Chicago area lost their life savings in an alleged Ponzi scam, and it's not at all apparent whether they will ever be able to recover their money.
According to the U.S. Securities and Exchange Commission, CryptoFX took more than $300 million from more than 40,000 investors over a two-year period. This is the main claim made in the most recent filing in a federal case against the company, NBC Chicago reported.
Although Mauricio Chavez, the CEO of CryptoFX, is located in Houston, he has also reached out to Latinos in California, Florida, Louisiana, and right here in Chicago.
The lawsuit, which was submitted in September 2022, claims that Giorgio Benvenuto and Chavez spent the previous two years "targeting the Latino community" to gather millions of dollars from people who were misled into thinking that their money would be invested in digital currency.
According to the indictment, CryptoFX frequently deployed sales representatives in the Chicago region to persuade local Latinos to spend not only their own money but also the money of friends, family, and other individuals.
If you invested money in CryptoFX -- or know someone who has -- the court-appointed receiver urges you to go to website at cryptofxreceiver.com, contact office by email at receivership@shb.com or call 713-546-5653.
The suit says "the vast majority of investor funds .... went to purposes unrelated to crypto asset investments, including real estate ... personal spending, and to make Ponzi payments." The S.E.C suit says Chavez and his company took in money from "unsophisticated investors" and led them to believe they could earn a "90% [profit] in [just] six months."
But instead of investing that money, the S.E.C says Chavez and Benvenuto turned around and paid most of it out to early investors, who were often close friends or members of their families. Those were the "Ponzi" payments.
The government claims that Benvenuto and Chavez also used investor funds to purchase residences, automobiles, credit cards, luxury shops, a hotel room, trips, restaurants, jewelry, adult entertainment, and hair salons for themselves.
Local Latino investors have contacted the administrator in the S.E.C. case -- the court-appointed receiver -- who seized control of CryptoFX and has been working since then to find the hundreds of millions of dollars that flowed through the company.
In the six months since the federal lawsuit was filed, local Latino investors have made appeals to their aldermen and other elected officials, held demonstrations, and contacted the administrator.
Local investors have, however, received few responses thus far.
The issue, according to the receiver, is that practically all of CryptoFX's transactions were performed in cash, and the business kept few if any, records of where all of that cash went.
Additionally, the receiver claims that Chavez has failed to provide his own documents and is disobeying their orders.
The Chicago Police Department has received a large number of complaints from locals alleging that CryptoFX has stolen their personal investments, which range from $5,000 to more than $100,000.
It is unclear (and the CPD won't say) whether police have opened investigations into each of these cases, but NBC 5 and Telemundo Chicago have found a number of these complaints.
Victims are advised to get in touch with the S.E.C. or the court receiver in a large number of the reports that NBC 5 and Telemundo Chicago have received.
However, the receiver claims that he has only been able to locate roughly $9.4 million in money, much of which was spent on expensive automobiles and real estate.
The pursuit of the remaining $291 million requires "a massive investigation," the receiver says in his latest filing, and "is going to require significant resources to unravel the claims of the estate.
And, he adds, "a complete tracing of investments may not be possible."
The receiver also claims that as of now, his office has spoken with about 3,500 investors, and he would want to speak with as many more as possible.
© 2023 Latin Times. All rights reserved. Do not reproduce without permission.