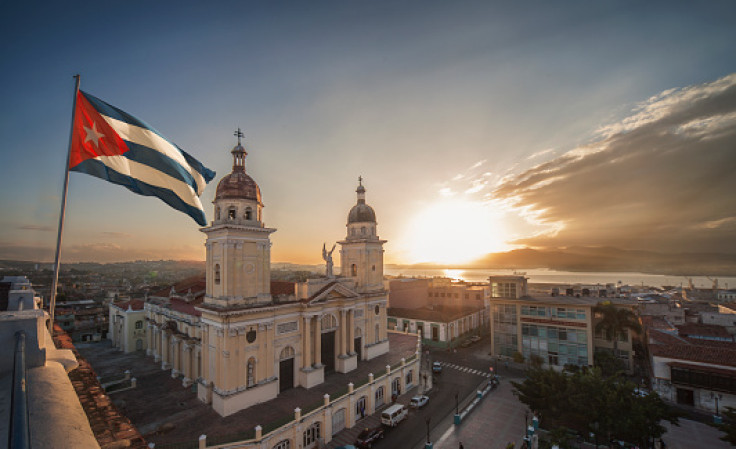 Cuban officials claim that by giving political asylum to a pilot who escaped to Florida on a small "kidnapped" aircraft in October, the U.S. government was "complicit in piracy" and should be held accountable.
Cuba's foreign ministry said late Tuesday that it had summoned Washington's charge d'affaires in Havana to express Cuba's "protest" over the refuge the Cuban pilot had been given, claiming that he had broken the law.
The Cuban ministry said it had made four requests to the U.S. to "return" Rubén Martínez Machado, the 29-year-old pilot and the aircraft, a Russian-made Antonov An-2 single-engine used for fumigating crops, owned by the national air service company, Reuters reported.
Authorities in the Caribbean country issued a warning, stating that the U.S. ruling might encourage similar illegal activities with detrimental effects on both countries' national security.
As a result of the island's economic crisis, an increasing number of Cuban migrants were making their way north through the Mexican border when pilot Ruben Martinez landed in the central province of Sancti Spiritus.
Granting political asylum to someone who hijacks an aircraft for the purpose of emigrating constitutes, moreover, a breach of the Joint Declaration on Migration signed by the two countries on 12 Jan. 2017.
Under Joint Declaration on Migration, "... determined to strongly discourage unlawful actions related to irregular migration, [they] shall promote effective bilateral cooperation to prevent and prosecute alien smuggling and other crimes related to migration movements that threaten their national security, including the hijacking of aircraft and vessels."
The Deputy Minister recalled that air piracy has a notorious history and extremely negative and sensitive consequences, which should be a lesson that prompts the U.S. government to act responsibly about events of this gravity.
Air piracy has historically been encouraged and tolerated by Washington for purposes of destabilization and political hostility toward Cuba.
The U.S. government and its judicial system's decision, which effectively turns them into accomplices and sponsors of piracy and aircraft hijacking – crimes that, if tolerated and protected, could encourage similar illegal acts with detrimental effects on the national security of both countries – is condemned by the Cuban Ministry of Foreign Affairs, according to the Statement by the Ministry of Foreign Affairs.
© 2023 Latin Times. All rights reserved. Do not reproduce without permission.