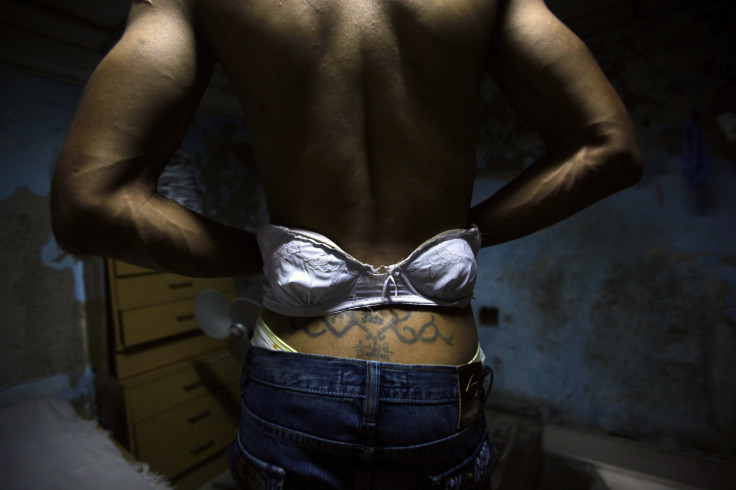 Yosvani Muñoz Robaina, 24, a transsexual man, was reportedly stoned on April 26th by bigoted teens. That's according to an article published on May 9th by 14 Y Medio, a blog run by Cuban dissident Yoani Sánchez. The article stirred a debate among readers, many of whom are Cuban expats or Latin Americans from other countries, as the region responds to an emerging LGBT rights movement. Then men who allegedly killed Robaina were "a group of young boys who had nothing better to do that hurt people that never messed with anyone," according to Robaina's mother, Muñoz Robaina. According to her, two minors and one adult have been detained by police in connection with the stoning, which she says killed Robaina from internal hemorrhaging.
"The only thing I ask is justice, because today it's my child, but tomorrow it could be any member of your community, Ms. Robaina reportedly told 14 Y Medio. "We were really close, [the most] out of my three children."
The 14 Y Medio article does not list any other sources or confirm the arrests or names of the suspects. As with many 14 Y Medio articles, the story about Yosvani Muñoz Robaina's alleged stoning has converted itself into miniature global virtual forum about Cuban politics.
"Where is Mariela Castro who announces to world that the transexuals in Cuba are not discriminated against and that they can even have free operations?" said one reader, username CubanoNuevaYork.
The report of Robaina's death rippled through Spanish-language media this week following a weekend march in Cuba in favor of gay marriage, organized Mariela Castro, who is president Raúl Castro's daughter. The demonstration featured mock weddings between LGBT participants, and was part of official ceremonies leading up to the Global Day Against Homophobia on May 17th.
Despite the Castros' support for recognition of same-sex couples, internal division in the Cuban parliament has stalled bills that would undo the island nation's constitutional ban on gay marriage. Passage of the bill would make Cuba the first communist country, as well as the first Caribbean country, to formally recognize same-sex relationships.
© 2023 Latin Times. All rights reserved. Do not reproduce without permission.