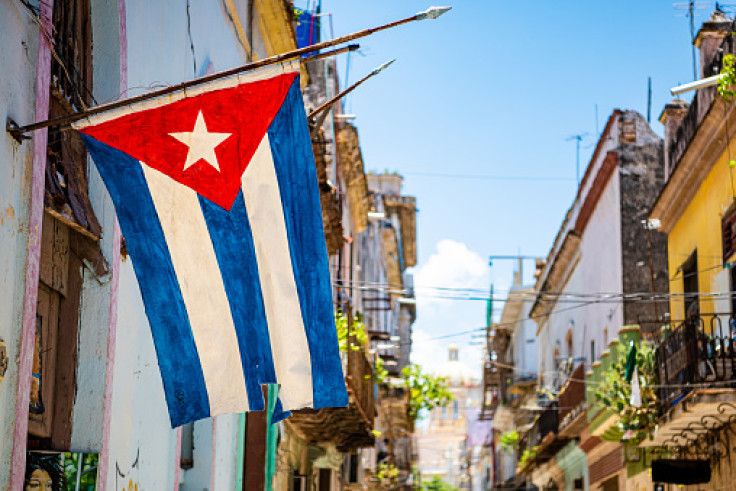 Accustomed to lugging around thick wads of cash, Cubans are skeptical of government efforts to force them to deposit their money into a crumbling banking system, in an effort to curb runaway inflation and boost liquidity.
The communist country is experiencing its worst economic crisis in decades, with double-digit inflation and rampant money printing in recent years boosting the amount of cash on the street.
Long wary of the country's poorly functioning banks, Cubans have in recent months embraced cash even more, to avoid long lines and withdrawal limits at ATMs.
The government, seeking liquidity, transparency, and greater control over monetary flow, last week announced restrictions on cash payments to force businesses and citizens to use electronic payments.
Cash transactions will be limited to 5,000 pesos (about $20 on the black market), under the reform which is to be gradually implemented over the next six months.
"In the times we are living in, 5,000 pesos is nothing," said mechanical engineer Lisandra Pupo, 30, who like most Cubans, prefers to have her cash safely in hand.
Soaring prices and the loss of value of banknotes mean people on the island have to cram cash into a bag or backpack to pay even minor purchases.
"If I had a lot of money, I would not put it in the bank, because if I need it tomorrow and I go to the bank, they will not be able to give it to me, so I will have to wait three days, or until the bank has enough money," said Pupo.
Independent economist Omar Everleny Perez said that "with such high prices and the inexistence of high denomination banknotes" the push toward banking is essential.
However, Cuba's outdated banking system risks leaving users with no way of accessing their money at all.
Internet is unreliable, many people don't have smartphones for contactless payments, and Central Bank president Joaquin Alonso on Monday admitted there were few terminals for card payments.
"To install point-of-sale terminals, a communication line is required ... now imagine how much investment we would need to put terminals in all points of sale," said Alonso.
"This demands a lot of us, but we are not saying we won't move forward.
"Today there is a significant level of cash that is outside the banking system. That money does not circulate through the logical paths of the economy and is only traded between people," said Alonso.
He said the mass of freely circulating cash was "incentivizing the inflationary spiral."
The island nation's current economic crisis is multi-pronged, and comes with a backdrop of decades of US sanctions, inefficiency, lack of foreign investment, and a heavy reliance on imports.
Former US President Donald Trump toughened sanctions against Cuba, and then the Covid pandemic battered the tourism industry -- the government's main source of foreign exchange -- which has battled to recover.
In 2021, a monetary reform phasing out a convertible peso pegged to the dollar, led the regular peso's value to plummet.
There are endless queues for food, fuel, and medicine, prompting an exodus of Cubans seeking to flee the island.
Year-on-year inflation reached 45.8% in May, while in 2022 it was 39%, according to official figures, but analysts believe it has already reached triple digits.
Small businesses in Cuba, given legal status for the first time in 2021 in a country where state-run stores were long the only option, also dread the switch to electronic transactions.
Private business consultant Oniel Diaz wrote on his Facebook account that these businesses will lose their ability to import "in an environment of scarcity and inflation."