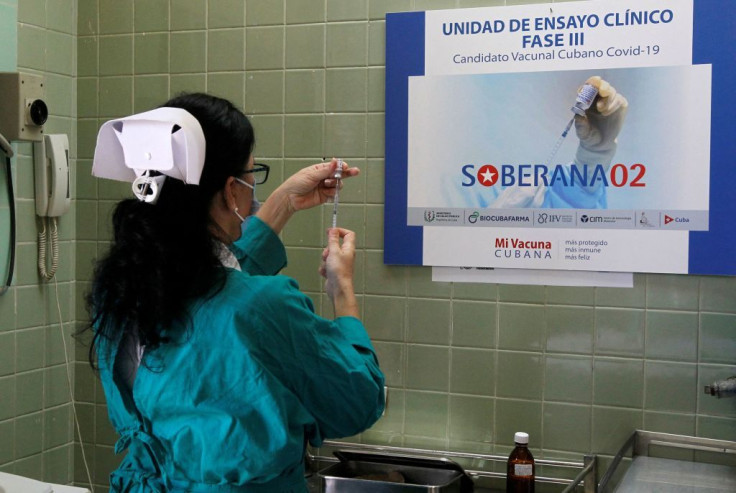 Cuba's Soberana 2 vaccine, now concluding its late phase trials, is showing promise with a 62% efficacy upon completion of just two of its required three doses. State-run BioCubaFarma, which has a long history of developing, producing and exporting serums, has five vaccine candidates in the works of clinical trials. Soberana 2 will conclude its late phase trials and should have final results in a few weeks.
According to Al Jazeera, several countries like Argentina, Mexico, Venezuela and Jamaica have expressed interest in buying Cuba's vaccines. As it is, Iran has already started its production phase of Soberana 2 earlier this year which forms part of its late-phase trials.
Meanwhile, authorities in Cuba are well on their way in administering one of its five experimental vaccines as part of "intervention studies". The government is hopeful its Abdala vaccine will slow down the spread of the virus in the wake of an outbreak in the Carribean's largest island.
Official data shows that since the en-masse experimental vaccination campaign, daily infection cases in the capital have now been cut in half with the help of stricter lockdown measures.
Vicente Vérez Bencomo​, director of the state-run Finlay Vaccine Institute, who is also part of the team who developed Soberana 2 said they expect results to be superior.
On Saturday, Cuban President Miguel Diaz-Canel expressed his thoughts at the presentation of results on state-run television: "We know our government has not been able to provide this project all the funding it required, and nonetheless this is a result of global standing."
Veréz Bencomo added they have been looking for countries who will offer money up front so Cuba can "invest the resources we do not have in production". There has also been talk of "vaccine tourism," where visitors coming for the beaches and culture are offered the option of buying a jab.
The Communist-run country has opted not to sign up with the World Health Organization's (WHO) vaccine distributing arm COVAX. It chose not to import foreign vaccines but rather put its trust on its own ability to protect itself.
Although experts have frowned on the risk of doing so, this could pay off for Cuba to burnish its scientific reputation. With more countries keeping their eye on Cuba's vaccine developments, this may well generate much-needed hard currency for the country through exports as well as strengthen the worldwide vaccination drive.
To enable its efforts for a full blown immunization program, medical students have been visiting homes in the country checking the state of health of residents and listing down names for vaccination. María Elena Soto, the director of primary healthcare at Cuba's Ministry of Health, announced on April 22 that new trials would see the immunization of 1.7 million volunteers from Havana.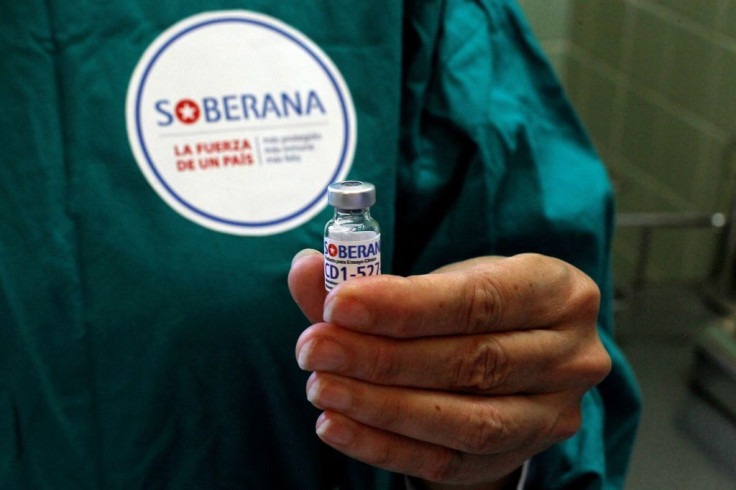 © 2023 Latin Times. All rights reserved. Do not reproduce without permission.