September 2020 will observe the grand launch of the upcoming role-playing video game, Cyberpunk 2077, developed and published by CD Projekt, for Xbox One, PS4, PC, and Google Stadia. Even though CD Projekt Red has remained rather hush-hush over Cyberpunk 2077, with its release date just months away merits a peek into what info is available about the same.
And one such nifty little information was released via a YouTube video posted by Madqueen Show. It introduced one of the many gangs that roam Night City: the Tyger Claws.
"The Tyger Claws are a Japanese booster gang in Night City, settled in the district of Westbrook, also known as 'Japantown,' the part of the city where people go when they're looking for thrills," the video description reads. "As they are the protectors of the Japanese community at large, it is thought they are backed up by one of the most powerful megacorporations of Cyberpunk 2077: Arasaka." Apparently the Tyger Claws eschew hi-tech cyber weapons for a more traditional style of combat: martial arts.
While the presence of Tyger Claws in the game appears dicey, there are two solid pieces of evidence that corroborate the news. First of all, the artist who goes by the handle "Death Burger" had posted a collection of concept art some time ago, which was apparently done for the official Cyberpunk 2077 steelbook. Made of four different pieces of cover art, it depicts the Night City's notorious criminal gangs: Tyger Claws, Valentinos, Maelstrom, and Voodoo Boys. A few months ago, it appeared over at ArtStation.
There is also the fact that a Tyger Claws poster is currently listed over at CD Projekt Red's official store. "Riding out from the heart of Japantown in a psychedelic blur, the Tyger Claws are dead-set on staking claim to fresh territory," the description reads. "Word has it they've already picked out the perfect spot on your walls."
That pretty much cements the rumors, right?
Popstar Grimes had also opened up about her role in Cyberpunk 2077
In February 2020, Grimes discussed at length her character of Lizzy Wizzy, a singer with a dark backstory, who she voices in the game.
"I did my voice acting for Lizzy Wizzy, that game is going to be fucking good," the singer explained, via Reddit. "I mean I haven't played it, but I saw someone play an hour of the game. I play a pop star who committed suicide on stage, and they had to quickly come and perform emergency surgery and replace her whole body with cybernetics while she was dead for an hour. Then she finished the show as a cyborg. One of the greatest pieces of performance art ever made."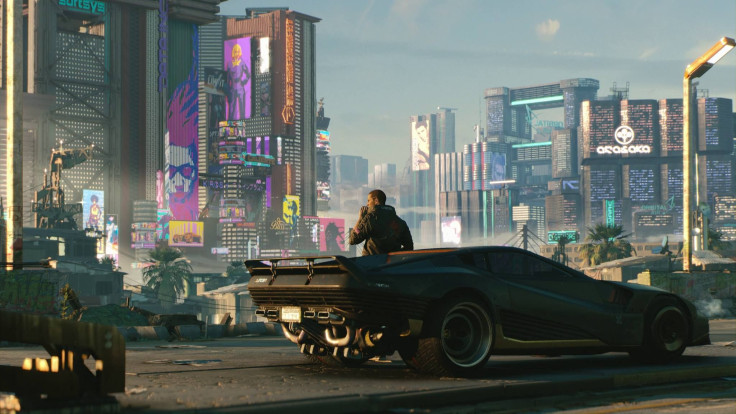 © 2023 Latin Times. All rights reserved. Do not reproduce without permission.