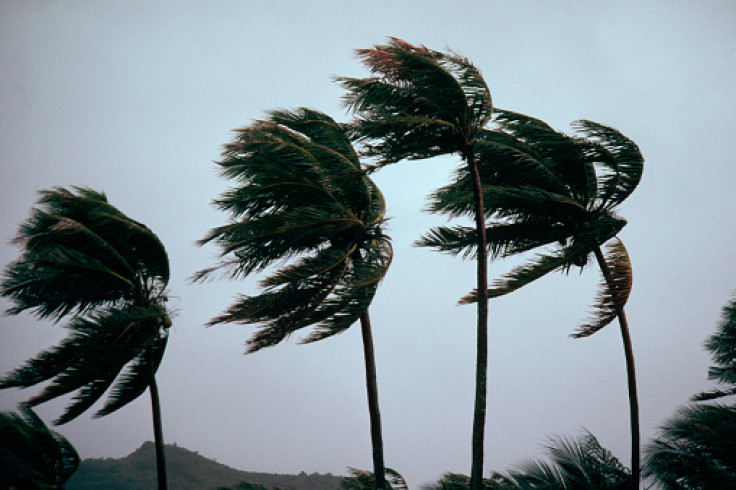 Ahead of its anticipated landfall on Thursday, over 150,000 individuals have been evacuated in India and Pakistan due to the impending threat of Cyclone Biparjoy.
Weather forecasters have issued warnings, stating that the cyclone, whose name means "disaster" in Bengali, has the potential to cause extensive damage to homes and crops in its path.
Biparjoy is expected to initially hit India's Gujarat state on Thursday evening, with visuals from the state's coast already showing heavy rainfall, high tides, and rough seas.
The cyclone is projected to make landfall near the Jakhau port, between Mandvi in Gujarat and Keti Bandar in Pakistan's Sindh province, between 16:00 and 20:00 local time.
Pakistan's disaster management agency has cautioned about storm surges as high as 3-4 meters (10-13 feet) along the coastline from Karachi to Gujarat in India.
Gujarat's Relief Commissioner, Alok Pandey, has mentioned that although the cyclone's speed has decreased, its winds are expected to reach around 110-120 km/h at the time of landfall, which he described as "very dangerous."
India's weather office has issued warnings of potential damage to roads, thatched houses, and the uprooting of electricity towers and trees along Gujarat's coast due to the cyclone.
The state's health minister, Rushikesh Patel, asked people to stay where they were and avoid traveling. "Our aim is to ensure zero casualties," he said.
At least seven deaths have been reported in India as a result of heavy rains this week caused by Cyclone Biparjoy. Among the victims were two children who were crushed by a collapsing wall, and a woman who was hit by a falling tree while riding a motorbike, according to AFP news agency.
In Pakistan, the cyclone is expected to hit the coast of Sindh province. As a precautionary measure, authorities have already evacuated 81,000 people from the southeastern coast and established 75 relief camps in schools, BBC reported.
Pakistan's climate change minister, Sherry Rehman, stated that Karachi, the largest city in the province with a population exceeding 20 million, is not immediately threatened. However, emergency measures are being taken to address any potential risks.
Meteorologists have issued warnings about the possibility of high tides causing inundation in low-lying areas along the coasts.
Since Wednesday, various coastal areas of Gujarat have experienced heavy rains and strong winds due to Cyclone Biparjoy.
Reports on Thursday morning indicated strong winds and rough sea conditions in Mandvi, a coastal town in Gujarat.
The Jakhau Port, typically busy with activity, appeared empty as the entire village near the shoreline has been relocated for safety reasons.
According to Gujarat state officials, approximately 67,000 individuals have been evacuated from coastal regions as a precautionary measure.
"We have seen cyclones in the past, but this time it looks very bad," says 40-year-old Abbas Yakub, a fisherman sheltering at a primary school in Mandvi. He is among 150 people at the temporary shelter.
"Our home is right at the coast; waves already touched our house yesterday morning. We don't know what we will go back to," he says.
At another shelter - a high school shielding around 300 people - the youngest inhabitant, Ishaad, is just three days old.
His mother Shehnaz says she is anxious about her and her baby's future.
"If anything happens to my house, how will I manage with my baby? What will I go back to?"
The region's previous severe cyclone, Cyclone Tauktae, struck in May 2021 and resulted in the unfortunate loss of 174 lives.
The current evacuations for Cyclone Biparjoy have stirred somber recollections from 25 years ago when another cyclone devastated the Gujarat coast, causing significant casualties and widespread destruction.
Official records indicate a death toll of around 4,000, but according to locals, the actual number of lives lost could be considerably higher, surpassing the official count.
This historical event serves as a reminder of the region's vulnerability to cyclonic storms and the importance of preparedness and evacuation measures in such situations.
© 2023 Latin Times. All rights reserved. Do not reproduce without permission.