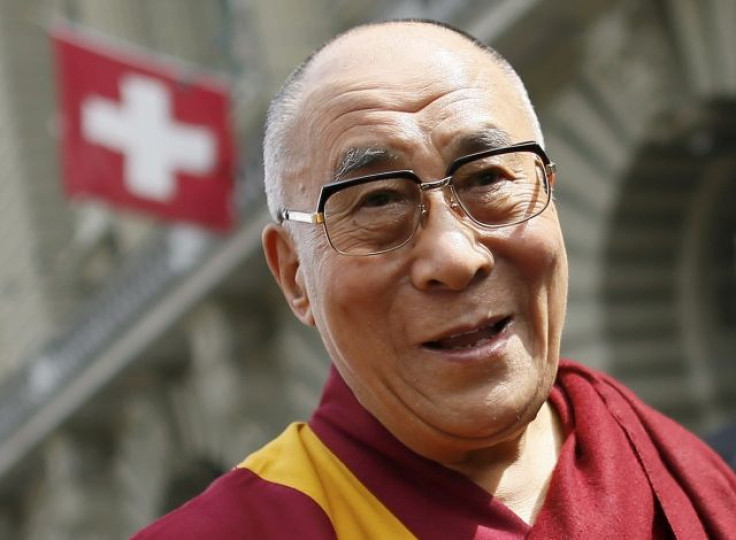 The Dalai Lama, 87, apologized on Monday after a video showed him asking a boy to "suck" his tongue at an event.
The footage also showed him kissing the boy on his lips.
The Tibetan spiritual leader's office said that he wanted to apologize to the child and his family "for the hurt his words may have caused."
His office shared that he often teases people he meets in an "innocent and playful way, even in public and before cameras," and that he "regrets the incident."
According to BBC, the video was widely criticized. Many social media users found it inappropriate as well as disturbing.
The controversial incident seems to have taken place at his temple in Dharamshala, India on Feb. 28. He had interacted with approximately 120 students who had finished a skills training program that was organized by the M3M Foundation. It is the philanthropic arm of the real estate company M3M Group.
Last month, the foundation uploaded photos from the event on social media. In one of the photos, the Dalai Lama was seen hugging the boy from the video that's trending now.
In the footage, the child was seen asking if he could hug the Dalai Lama then the leader motioned to his cheek, saying "first here." The boy then kissed his cheek and gave him a hug.
While holding the boy's hand, the leader motioned to his lips and said, "I think here also", and kissed the child on the lips.
He then put his forehead to that of the boy's. Then he stuck out his tongue, saying "suck my tongue". While some people laughed, the boy stuck his tongue out before withdrawing a little. So did the Dalai Lama then there were more hugs.
As per NBC News, sticking out your tongue is a sign of respect or agreement. According to the Institute of East Asian Studies at the University of California, Berkeley, it was often used as a greeting in traditional Tibetan culture.
If one goes by Tibetan folklore, a cruel ninth-century Tibetan king had a black tongue. So, people stuck out their tongues to show that they were not like him.
The Dalai Lama's office apologized in 2019 as well after he said in an interview that any future female Dalai Lama should be "attractive."
In 1959, the leader fled to India after a failed uprising against Chinese rule in Tibet. He is regarded as a dangerous separatist by China.
For decades, he has worked to get global support for linguistic and cultural autonomy in his homeland, which is remote and mountainous.
Now, he lives in a compound that is next to a temple in the northern Indian town of Dharamshala.
© 2023 Latin Times. All rights reserved. Do not reproduce without permission.