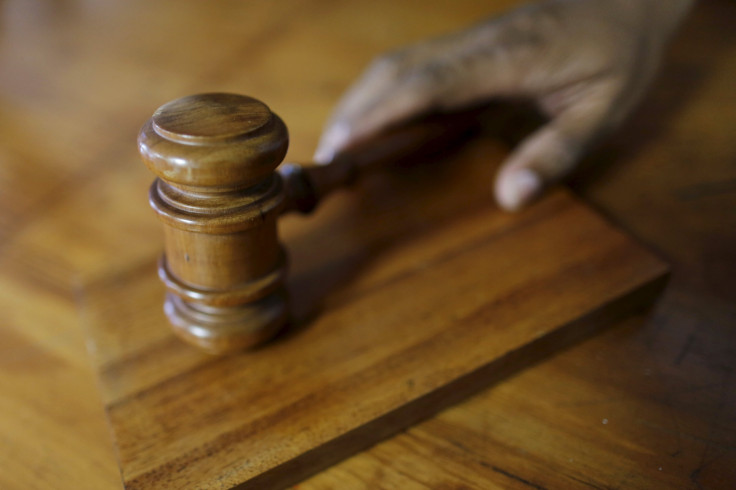 Dalia Dippolito made headlines in 2009 after she was allegedly accused of hiring a hit man to kill her husband. In the high-profile case that has garnered national attention, Dippolito was found guilty in the court of public opinion but she still had to face her day in court. As the judge declared a mistrial in the case, Dippolito finds herself still defending her innocence.
According to People, A split jury could not reach a unanimous verdict on Wednesday in the case of Dalia Dippolito, accused of hiring an undercover police officer to kill her now-former husband, Michael Dippolito.
While prosecutors are not buying her excuses, to this day Dippolito claims that the encounter was a video project she was doing along with her husband and former lover so that they could land a reality television show.
"For the past seven years, I mean, this has been a nightmare," she said in an exclusive interview with Dateline NBC, conducted after the defense's closing arguments. "No one is seeing what took place before that and so it's always going to be a he-said, she-said and it shouldn't be that way."
In 2011, Dippolito was found guilty of solicitation to commit first-degree murder and was sentenced to 20 year in prison. Fortunately for her, the conviction was appealed and later overturned.
Throughout the whole ordeal, Dippolito has maintained her innocence. She claims that she never intended on going through with the murder-for-hire plot. Shaking things up, the site reports that her attorneys believed that officers with the Boynton Beach Police Department failed to properly investigate the situation so they could capture video footage for the TV show Cops.
"They just started manufacturing all of these things and creating these scenarios and putting me in these situations that look horrible," Dippolito said.
While in the court of law, Dippolito is a free woman, her now ex-husband Michael wants nothing to do with her or her family.
"I wish them all luck: Her, her family," he said recently told reporters at a press conference. "I don't have any ill feelings toward these people. I'm trying to move past this."
Even if Dalia was in fact telling the truth about not wanting to go through with the murder plot, there was no way that her marriage could withstand that crushing blow.
After seven years, Michael just wants to leave the situation alone and put the ordeal behind him.
Do you think Dalia Dippolito was intending on murdering her husband? Let's discuss.
© 2023 Latin Times. All rights reserved. Do not reproduce without permission.