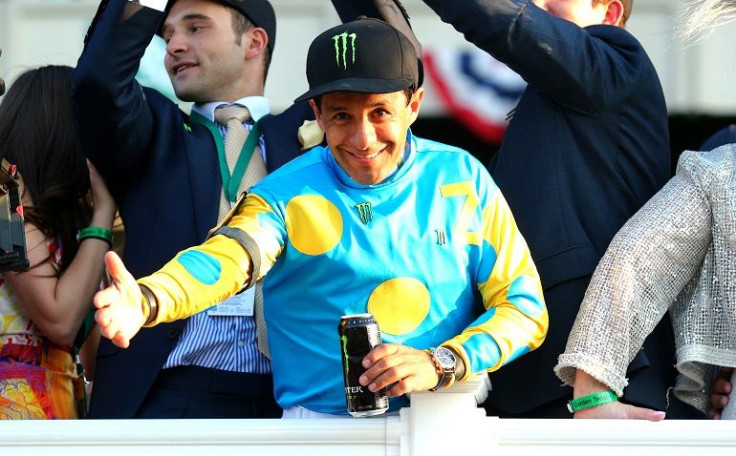 Triple Crown-winning jockey Victor Espinoza will appear on the next season of the reality TV competition show "Dancing with the Stars." Espinoza will join former Food Network star Paula Deen, former Backstreet Boy, Nick Carter, and the late crocodile hunter, Steve Irwin's daughter, Bindi Irwin. The announcement for Espinoza came along with the jockey admitting on SportsNation last Tuesday, that he has no rhythm whatsoever and can't dance. This became very apparent in a video shared on the show's official Twitter account where he's attempting to do the "Whip/Nae Nae."
Same thing went for Carter's announcement, except the video of him doing the "Whip/Nae Nae" made it very clear he's going to be in it to win it. He seems to be pretty at ease when dancing and looks like he's still got those boy band moves down. There is no official word on whether Deen, who was fired from Food Network in 2013 for allegedly making racially charged comments, will be joining the show or not. The food show star has declined the offer in the past, so we shall see.
The full cast of the show will be announced on September 2 on "Good Morning America," only two weeks before season 21 of the ABC show begins on September 14.
© 2023 Latin Times. All rights reserved. Do not reproduce without permission.