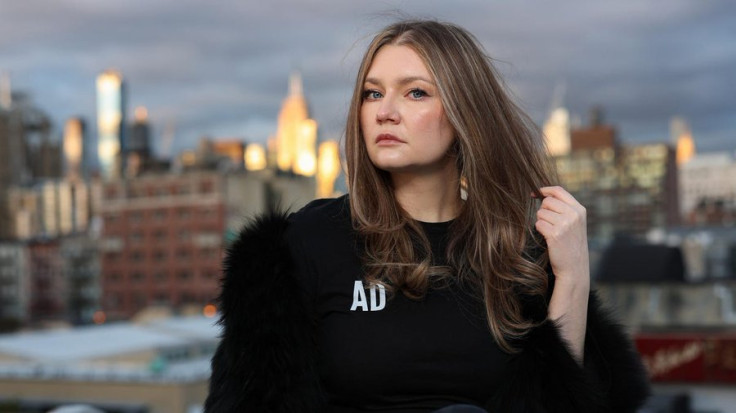 A social media influencer who met fake German heiress Anna Sorokin while she was incarcerated on Monday admitted to defrauding the COVID of a $1 million loan, according to the Department of Justice.
Danielle Miller, 32, of New York, made a videotaped appearance before a magistrate in Boston to enter a guilty plea to charges of wire fraud and aggravated identity theft.
Prosecutors claim that between July 2020 and May 2021, Miller stole the identities of more than ten people to open bank accounts and acquire loans linked to the pandemic that was intended for small businesses.
They added that she used a Massachusetts driver's license portal to adopt some of these identities, reports Business Insider.
Miller used the money to help finance her lavish lifestyle, which included purchasing luxury clothing and accessories, hiring private jets, and staying in five-star resorts, prosecutors said.
The influencer can be seen on her Instagram resting on Joia Beach in Miami and posing in front of a Rolls-Royce at the Beverly Hills Hotel in Los Angeles.
In a plea agreement with the prosecution, Miller agreed to forfeit $1.3 million and spend six years in jail during her video hearing on Monday.
She is already serving a five-year sentence for a different Florida bank fraud case that was handed down to her in October of last year.
Miller told New York Magazine in an interview last year that she considers herself to be a "con artist" who is "really charismatic" and good with people.
She claimed that while she was incarcerated at Rikers, the biggest jail in New York City, she encountered Sorokin, also known as Anna Delvey, who gave her a tour and introduced her to various inmates.
Miller said Delvey gave her lessons about how to survive in jail, which included what the safest way was to make her bed, and how to trade potato chips for the opportunity to cut in line for the phones, New York Magazine reported.
The publication claimed that they had continued to communicate via FaceTime.
Delvey is under house arrest in her East Village residence as of January 2023. She did not immediately respond to Insider's request for comment.
Miller also told New York Magazine that COVID-19 was a "huge wave" for fraudsters, adding that she had learned how to do it online and that it was something that she was especially good at.
"I'm so sought after it's insanity," she told the magazine. "My Instagram account from me being locked up has thousands, thousands of DMs asking me what my Telegram name is to work with me. Thousands."
The sentence for Miller is set for Jun. 27.
© 2023 Latin Times. All rights reserved. Do not reproduce without permission.