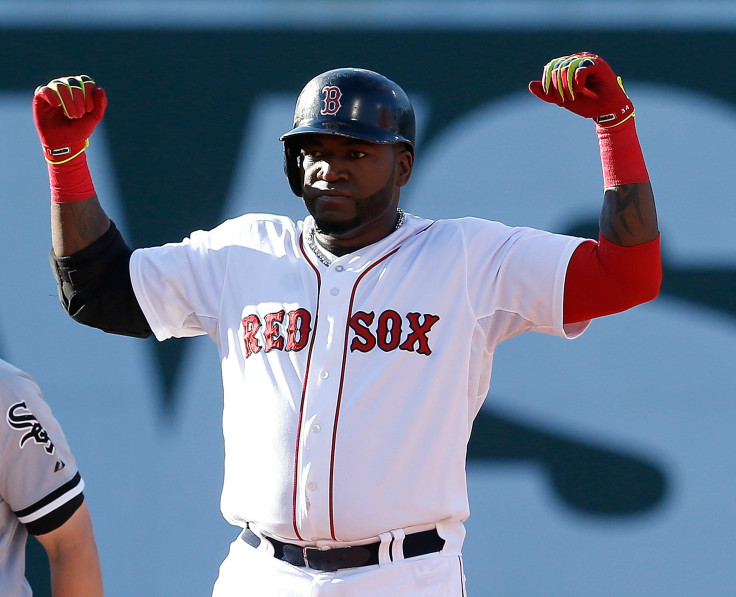 The Tampa Bay Rays did not like the way David Ortiz helped beat them on Sunday: Big Papi had a three-run homer for the Red Sox. Ortiz's homer against Chris Archer allowed the Red Sox to pull off a 3-2 victory that ended their five-game losing streak and cut short the run of nine wins for the Rays. Meanwhile Red Sox Hall of Famer Carl Yastrezemski suggested Ortiz may be one of the greatest of all time. "I think so, yeah. I would put [Ortiz] ahead of me," Yastrzemski told the Globe. "He had more power than I had."
Chris Archer (6-6) was less impressed with Big Papi's efforts. "I do not know what makes him think that you can boast the way it does, and not be answered," Archer said. . "Nobody thinks it's weird or questions him. I don't know why he feels that way, but obviously he feels the way David (Price) says he does: he feels bigger than the game and feels that everything revolves around him." With praise like Yastrezemski's it's almost understandable: "I would say as a hitter, I would say he's next to Ted [Williams]," Yastrzemski told the Globe.
Ortiz himself, however, was deferential when told about Yastrzemski's comment Sunday. "Yeah, right," he told ESPNBoston.com's Gordon Edes. "I'll tell you one thing: I'm not playing any 23 years." "He played very well," said Rays manager Joe Maddon about Ortiz. "The man has meant a lot to the game and his country, but there are moments likewhat happened today.Now I'm not saying that my respect has diminished, it's just something that makes you think a little more."
© 2023 Latin Times. All rights reserved. Do not reproduce without permission.