The decaying remains of a man who was missing for nearly two months were found inside the trunk of a car parked at an impound lot in Dallas.
Houston native Taylour Young, who reportedly went missing on Dec. 9, 2021, was last seen alive driving his silver-colored Honda Civic car near the Capital One Bank on San Felipe St. and South Voss Road.
CCTV surveillance footage obtained from the nearby Kroger store showed the 25-year-old man driving his car up to an ATM the afternoon of Dec. 9, 2021, before he disappeared, Daily News reported.
Young's mother, Tiffany Robinson, believed that her son was running errands on his lunch break before his sudden disappearance.
After investigating the missing case for months, the Houston Police Department revealed on Monday, Jan. 31, that Young's body was discovered on Jan. 19. They located Young's decaying remains inside the trunk of his Honda Civic car that was reportedly parked at a Dallas lot. The officers added that the young man's body was found "in an advanced state of decomposition."
Investigators added that the vehicle was towed from a shopping center and impounded in north Dallas on Jan. 10.
However, none of the victim's friends or family could say the reason why Young would have been in the Dallas area.
Meanwhile, the Dallas County Medical Examiner's Officer has not yet announced Young's cause of death and further investigation into the matter is ongoing, KHOU reported.
"Everyone loved Taylour. It makes no sense why any of this would happen," friend Christian Gorgy said. "Taylour was a superhero to me. Really, I just thought he would come back and would be a great story."
"I don't have my brother anymore and I don't know how I am going to deal with that. I wish I could have him back," Gorgy continued.
Gorgy added that the victim's mother confirmed the remains were those of her son.
"She told me she saw and confirmed it was him. And to see him in that condition, I can't even imagine how hard it is for her," Gorgy said.
Robinson remembered her son, a graduate of Sam Houston University, as a kind, humble, and funny soul.
"I'm at a loss for words. Who would want to hurt him?" she said. "There's just too much unanswered."
Robinson recently posted a status on Facebook thanking God for blessing her with her son. She also requested privacy in her time of mourning.
"During Taylours family time of mourning, I ask that you continue to lift us up in prayer. Be mindful and respectful of our privacy and the fact that the investigation is still ongoing," she wrote.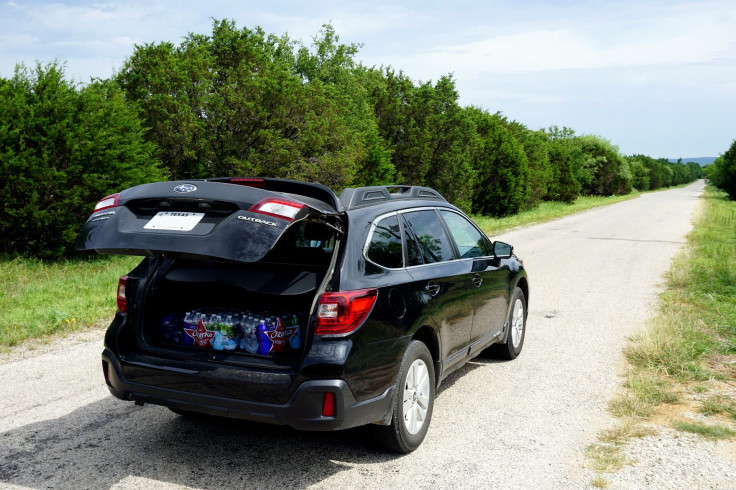 © 2023 Latin Times. All rights reserved. Do not reproduce without permission.