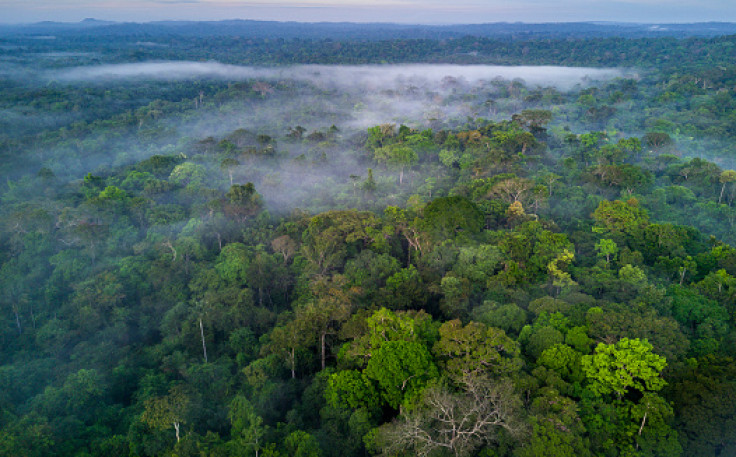 Brazillian Amazon saw a 60% drop in deforestation in July compared to the same month in 2022, environment minister Marina Silva has shared.
The number is based on preliminary data. The exact figure, which is based on the Deter satellite alert system, will be unveiled soon.
Still, independent analysts have described the preliminary data as "incredible," The Guardian reported.
The figures for last month are still being collated, but according to Silva, they would show a significant improvement of "at least 60%" since the same month last year.
"It's incredible, totally crazy," Tasso Azevedo, a forest engineer and founder of the MapBiomas analytical group, said.
"This is on course to be the sharpest fall since 2005. We are still figuring out why this is happening so fast," he added.
However, Tasso believes the slowdown is due to many factors. One of them is the resumption of embargoes and other protection activities introduced by the government in Brazil.
Since Luiz Inácio Lula da Silva became president at the beginning of 2023, the government has penalized land grabbers. It has also demarcated more indigenous land, had paramilitary operations to drive out illegal miners and created more conservation areas.
The news about the drop in deforestation comes ahead of the Amazon Summit, which will take place in Belém from Aug. 8 to 9. Aiming to "prevent South America's largest biome from hitting a calamitous tipping point," the event will have eight participating rainforest countries: Brazil, Venezuela, Colombia, Peru, Bolivia, Guyana, Ecuador and Suriname.
The summit had to be more than a show of unity, according to Silva. She said it needed to produce results to ensure the Amazon would not start drying up and dying off.
Silva then shared that the key to improvement in Brazil, which has 60% of the Amazon, had been a strong target for the administration. She said Lula wanted "zero deforestation," and his administration has come up with "new conservation units and indigenous territories that have produced some results."
"Now we need to move towards a new model of prosperity that is less predatory, less damaging to local people and the forest," Silva said.
Two years ago, the South American country recorded its highest annual rate of deforestation in 15 years. Its government officials said that is changing now.
"The effort to reverse the deforestation growth curve was successful," João Paulo Capobianco, Silva's deputy at the environment ministry, said at a press conference last month.
As per the Deter satellite alert system, deforestation in the Brazilian Amazon dropped by 34% in the first six months of 2023 compared to the same time in 2022.
© 2023 Latin Times. All rights reserved. Do not reproduce without permission.