The son of a delivery driver purportedly died after ingesting rat poison from a meal that was supposed to poison someone else. On April 25, 25-year-old Nani Aprilliani Nurjaman approached a delivery driver, known as Bandiman, to bring a satay chicken laced surreptitiously with rat poison sauce to a man named Tomy – her supposed ex-boyfriend.
Nurjaman asked for help with Bandiman at a mosque in Yogyakarta, according to Indonesian police. Nurjaman even introduced herself to Bandiman as Hamid from Pakualaman.
However, when Badiman delivered the food at Tomy's residence in Bantul, the latter hadn't returned, and his wife refused to accept the order from someone she didn't know.
Bandiman took the declined satay chicken home where his wife, and 10-year-old son, Naba, ate it. Bandiman's wife and son became ill after eating the satay with peanut sauce that was laced with cyanide.
According to the police, Bandiman didn't eat the sauce but his wife and son did and started vomiting soon after consuming the food. His son, Naba, was reported foaming at the mouth.
Both were rushed to a hospital in Yogyakarta. Bandiman's wife recovered, but, his son, Naba died from poison.
The Indonesian police launched an investigation and detained Nurjaman on April 30 after recovering CCTV footage outside the mosque.
According to the Director of General Criminal Investigation Burkan Rudi Satria, the motive behind Nurjaman's actions was revenge against her ex-boyfriend who married another woman.
"The suspect bought chicken satay and sprinkled the poison before asking Bandiman, who was resting in Jalan Gayam, Yogyakarta, to send the food to her ex-boyfriend's house in Bantul in Yogyakarta," he told the press.
In a report by KOMPASTV, Bandiman lamented the fate of his son and blamed himself for bringing home the food. "I am just sorry for what happened. My son died because I brought the satay home. If I knew the satay was mixed with poison, all this would not have happened," he said.
According to the police, Nurjaman committed an offense under Article 340 of Indonesia's Criminal Code and was charged with premeditated murder.
Currently, Nurjaman is in custody awaiting trial. Penalties for the offense range from 20 years' imprisonment to death penalty.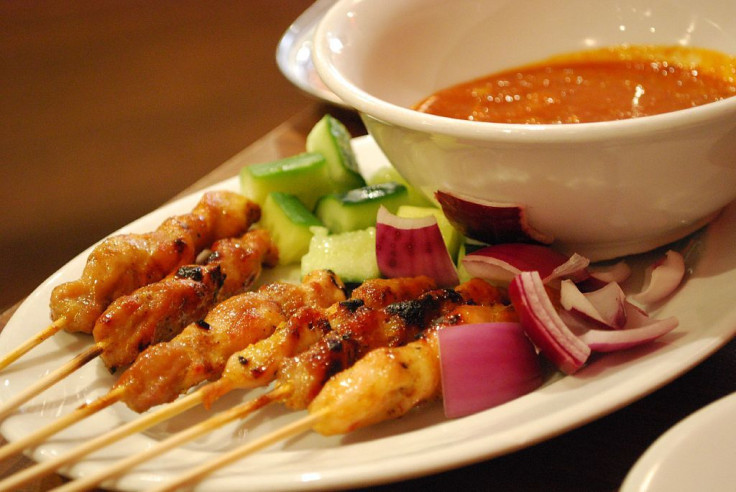 © 2023 Latin Times. All rights reserved. Do not reproduce without permission.