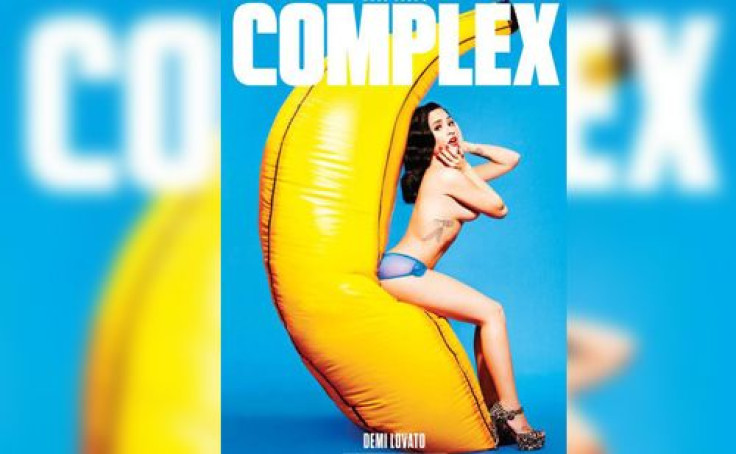 As Demi Lovato gets ready to release her upcoming album, "Confident," she posed for Complex magazine's October/November issue, wearing little to nothing, and looking as stunning as ever. What's more refreshing about the shoot is that she's clearly enjoying herself and feeling as secure as she should. Like most Complex interviews, Lovato's did not disappoint. The singer spoke about not hanging out with celebrities except for some of her friends, but doesn't see them that way. "I guess I do sometimes. I like Hailee Steinfeld. And Nick [Jonas]. But I don't count Nick and Joe [Jonas] as celebrities. I've grown up with them."
On that note, Lovato was evasive when it came to talking about her differences with Selena Gomez, but said the singer's relationship with Justin Bieber did not have anything to do with it… "Not anymore," she said. However, she gushed about Jennifer Lopez: She's really, really chill…she's in her sweats with no makeup and still looks flawless, you're kind of like, 'What the fuck? You're not even human.' But she's so real and so chill. I love her to death. She's a really great human being," she insisted.
About her new "sexier role," Demi calls it liberating. "It's not like I have something to hide," she said. "I'm not naturally super thin. I have an athletic body. I just have to embrace that. There are days when it's hard to, but more and more, there are days where I'm actually proud of my body," she said. And we fully agree, she should be proud of herself and her body; confidence is key!
© 2023 Latin Times. All rights reserved. Do not reproduce without permission.