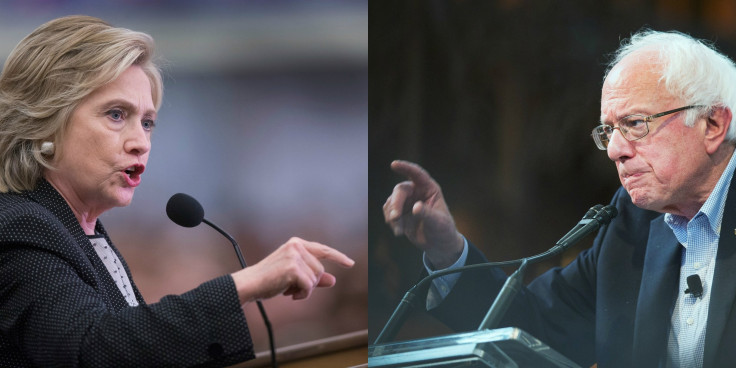 Las Vegas, Nevada — CNN and Facebook will air the first Democratic debate Tuesday online for free, bringing Hillary Clinton, Bernie Sanders, Martin O'Malley, Lincoln Chafee and Jim Webb to your living room. Even if you don't have cable, you can watch Anderson Cooper run the first prime-time televised contest between Democrats in the 2016 primary.
The Tuesday, October 13, debate will run from 8p to 11p Eastern time aired online live from the Wynn in Las Vegas Nevada. Unlike the last CNN debate, which pitted Republicans against each other over personal beefs, this debate is likely to focus on introducing lesser-known candidates who don't have a national profile.
What To Expect
"Going into the Republican debates, you pretty much knew there were a number of candidates who were willing to [attack each other]," he said. "Some lower-level candidates wanted to punch up and try to make a name for themselves. That's not the case, so far as we've seen, on the Democratic side."
Instead, Cooper says that there's no "setup" for a "faceoff," in part because the Democrats themselves are not attacking each other.
"I think it's just as interesting to kind of learn about some of these candidates who the American public doesn't really know much about," Cooper said, "as it is to hear from some of the candidates you do."
The last CNN live stream crashed despite being limited to CNN subscribers, according to Fortune. Hopefully the magical gaze of Anderson Cooper can prevent a CNN data disaster.
Another thing you can expect: Lots of gambling metaphors and allusions to Donald Trump.
In the last debate, CNN's asked Republicans for their hypothetical secret service codewords, so don't be surprised if Democrats are asked to share blackjack strategies or quote their lucky numbers. In addition to being a pariah among Democrats, Trump tower will be facing the Wynn in all of its fake gilded glory.
Drinking Games
DebateDrinking.com has a drinking game in which you can choose your candidate and slurp with the cues:
Hillary Clinton — Families, Guns
Bernie Sanders — Inequality, Education
Martin O'Malley — Middle Class, Economy
Jim Webb — Military, Reagan
Lincoln Chafee — Record, Environment
Notice they didn't mention immigration? The topic is bound to come up, but we're not sure how candidates will approach the issue. There are many, many more games, from the Sun Times, to bustle.com, to others.
Who You Won't See
Vice President Joe Biden could join the debate at the last minute, though he is unlikely to do so. Less prominent candidates like Larry Lessig won't make it to the stage, since they've polled at less than 1 percent. Deez Nuts, a "joke candidate" who did well in a South Carolina state poll, but he (and his rivals Captain Crunch) haven't been featured in national polls.
© 2023 Latin Times. All rights reserved. Do not reproduce without permission.