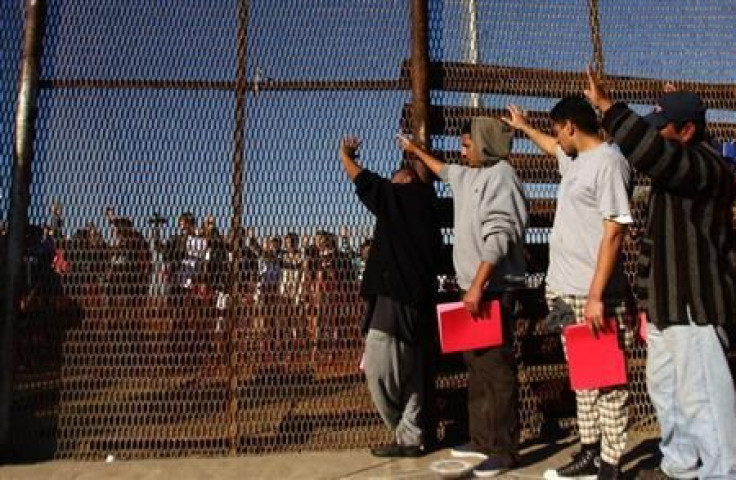 In a document presented to Mexico's Congress last week, the head of Mexico's National Migration Institute (INM), Ardelio Vargas Fosado, said that the agency is working on a plan for a program which would provide support for the thousands of Mexican citizens who live in cities near the U.S. border after being deported from the United States. Vargas Fosado offered little detail on what sort of support the program, named "Somos Mexicanos" ("We Are Mexicans"), might provide, but pointed to the need for his agency to prepare for what they expect to be increased numbers of deportees in the coming year.
Despite an decrease in recent years of the number of Mexicans bound for the United States, Vargas Fosado told lawmakers, the prospect of a possible immigration reform combined with the toughening of border enforcement and increased efforts of U.S. immigration authorities across the country has led Mexican authorities to expect a rise in numbers of deportees. "This year they're going to spike," he wrote in the document, "and we have to be prepared to attend not just to the repatriation of minors, but also the repatriation of adult Mexicans."
In 2012, he wrote, the number of Mexicans who were repatriated or deported by the United States reached 370,000 -- a tally which he says will be topped in 2014. "The National Migration Institute did not have the capacity to be able to lend the necessary support in returning them to their localities of origin, which is generating a very serious problem in big cities along the Mexican border," Vargas Fosado wrote. US immigration authorities fly some deportees to Mexico City, but the majority are still dropped off in cities like Tijuana, Mexicali, Juárez and Reynosa, among others, where they often arrive penniless and adrift in a town where they know no one, making them targets for organized crime.
In early November, Vargas Fosado told the Senate that corruption among Mexican immigration authorities had reached such a level that he felt "the temptation to demolish it, to dynamite it." Several migrant advocates have expressed similar sentiments. Fray Tomás González, who runs a shelter for migrants in the state of Tabasco, told Vanguardia in early November, "I agree with the idea of those who demand the dissolving of the INM. We don't need an institute like that," and pointed to the endemic corruption -- often in league with organized crime -- of agents.
RELATED: Rep. Joe Heck Backs Young Immigrant Citizenship Bill
© 2023 Latin Times. All rights reserved. Do not reproduce without permission.