Amid pressure on US President Joe Biden to stop expulsions of Haitians to their poor home country, the US and Mexico Wednesday prepared to fly several Haitian migrants away from the US-Mexico border camps.
According to one US official, in recent days thousands of Haitians camped in a small Texas border town have been freed on a "very, very large scale," reported CBS News.
Since Sunday, more than 500 Haitians have been deported by the US authorities from a camp giving shelter to thousands of migrants, mostly Haitians. The US Department of Homeland Security said that deportation flights back to Haiti would continue for a while.
In addition to flying migrants away from the US border, Mexico has also started sending some of them by bus.
On Tuesday, several deported Haitian migrants expressed anger at Port-au-Prince, Haiti while some unsuccessfully tried to get back on an aircraft returning to the US, according to Fox News. The situation was so tense that about three US Immigration and Customs Enforcement officers got injured after "two separate disruptions" by the migrants.
Meanwhile, an investigation into an incident in which mounted US border agents used their reins like whips to scare off migrants trying to cross the Rio Grande border river, has been ordered by the US authorities. The agents had been pulled from front-line duties, said the Biden administration after the incident made many furious, Reuters reported.
The deportations have come at a time when the country is facing instabilities, where a rising gang violence, a presidential assassination and an earthquake have spread chaos. The US expulsion to such a volatile situation isn't seen as best solution as Filippo Grandi, the head of the United Nations refugee agency, said that it might violate international law.
Mexico had talks with Haitian government representatives, and said that repatriation flights would be offered to those "who wish to return to their country."
A Mexican government official said that more than 100 people have used Mexican planes to fly to the southern Mexican city of Villahermosa, and 130 individuals to the city of Tapachula on the Guatemala border. Officers from Mexico's national migration institute entered two budget hotels in Ciudad Acuna, Mexico, Tuesday evening, and escorted approximately two dozen migrants onto vehicles.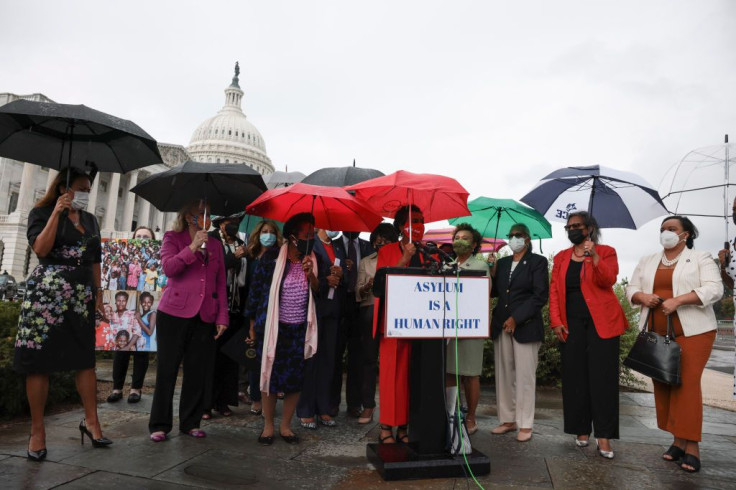 © 2023 Latin Times. All rights reserved. Do not reproduce without permission.