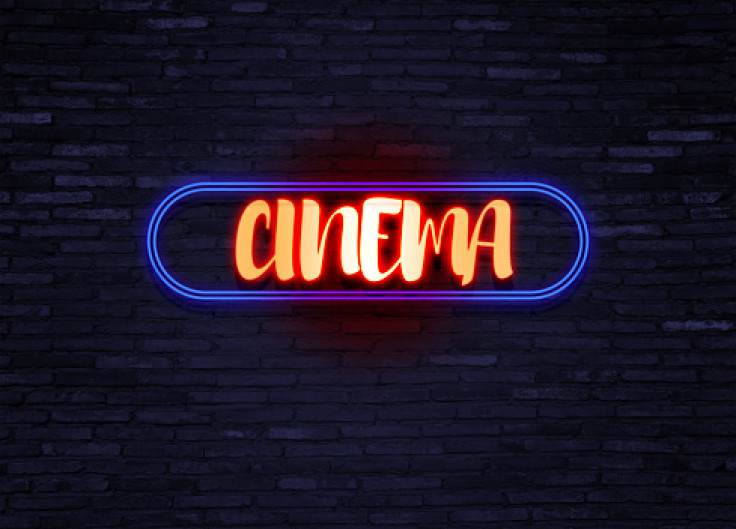 Des Moines Latino Film Festival returns with diverse movie selection for all ages.
The five-day festival, organized by the Latino Center of Iowa, starts today and offers free admission.
Attendees can enjoy not only films but also food, music, and engaging panel discussions with talented directors.
"We really focused this year to different groups of filmgoers and provide expanded experiences with a drive-in venue and a celebration of film and music in Valley Junction," said Luis Leon, board chair of the Latino Center of Iowa, in a news release. "Film reflects culture through a unique and easily approachable experience, which helps break barriers, raises awareness, and is a unique educational tool that can address subjects untouchable by other mediums."
For more information or the full schedule, visit latinocenterofiowa.org.
Below is a breakdown of the Des Moines Latino Film Festival:
Duration

: The festival spans five days.

Host

: The festival is organized and hosted by the Latino Center of Iowa.

Film Selection

: The festival showcases a diverse range of movie titles suitable for viewers of all ages.

Additional Attractions

: In addition to films, attendees can enjoy food, music, and engaging panel discussions featuring various film directors.
Please note that without specific details, this breakdown provides a general overview of the festival, reports Des Moines Register.
Tuesday
The Des Moines Art Center will be the starting point for the festival on Tuesday.
The event will commence with a short reception, followed by the screening of three films: "Letters / Cartas" directed by Eva Beunza, "Lili" directed by Brian Ríos, and "When Jack Came Back" directed by Thor Moreno.
The last film is a feature that explores the journey of Jack as he grapples with his mother's Alzheimer's disease.
A Q&A session with Moreno, director of the 2012 thriller "IOWA," will also be held.
When: 4:30 to 9 p.m.
Where: Des Moines Art Center, 4700 Grand Ave., Des Moines
Wednesday
Prior to the screening of the films, guests are welcomed to a reception.
Following the reception, the films scheduled for viewing include "The Butch and the Baby Daddy/La marimacho y el papá del bebé," a short film directed by Karleen Pendleton Jiménez and Barb Taylor, as well as the feature films "Sublime" directed by Mariano Biasin and "The Pool of the Nobodies" directed by José Luis Solís Olivares.
When: 4:30 to 9 p.m.
Where: State Historical Museum of Iowa, 600 E. Locust St., Des Moines
Thursday
Guests are invited to partake in an entertaining evening filled with music, movies, and enjoyment.
The event will feature a DJ, as well as engaging games like bags and mini-golf. A food truck will be available to cater to attendees' culinary needs.
Furthermore, there will be screenings of two noteworthy films: Disney's "Encanto," which chronicles the journey of Mirabel Madrigal, a young Colombian girl striving to stand out in her extraordinary and gifted family, and the drama/thriller "Intersection/Intersección," which revolves around the tale of a Chilean refugee.
When: 5 to 10 p.m.
Where: Rebel's All-American Drive-In at the Valley West Mall, 1551 Valley West Drive, West Des Moines
Friday
Friday's movie lineup caters to horror movie enthusiasts. Among the films is "The Son Rises/El hijo se levanta," which combines elements of comedy and horror. This movie revolves around the misadventures of a mischievous teenage ghost.
When: 4:30 to 8:30 p.m.
Where: Tallgrass Theatre Co., 2019 Grand Ave., Suite 100, West Des Moines
Saturday
On the last day of the festival, Saturday, attendees can enjoy a total of six films, consisting of four short films and two feature films. DJ La Q Buena will provide music entertainment, and there will be Q&A panels with two directors.
Notably, one of the featured films is "Daniel's Fight/La pelea de Daniel," which involved the collaboration of Des Moines-based companies Infinite Resources and Estuary Motion Pictures. The film centers around Daniel Andrade's pursuit of employment.
When: 11 a.m. to 9:30 p.m.
Where: Valley Junction Railroad Park, 425 Railroad Ave., West Des Moines
© 2023 Latin Times. All rights reserved. Do not reproduce without permission.