A video surfaced on Saturday, May 1 showcasing the desperation faced by the residents of India. As the number of COVID-19 cases keeps reaching record highs, the country's health care infrastructure is seen buckling under pressure. The video of two sisters desperately trying mouth-to-mouth respiration to save their mother is just one of the many such instances being noted nationwide.
In the North Indian state of Uttar Pradesh, a family reportedly took an ailing woman to the government hospital. The woman was rushed into the emergency ward of the Bahraich District Hospital. In the video, people can be heard saying that the hospital was understaffed and there was an oxygen shortage.
The unnamed woman is seen lying on a stretcher with her daughters and a male relative standing near her. The young women can be seen exasperatedly taking turns to try mouth-to-mouth respiration. A person towards the end of the video can be heard saying that patients were not getting oxygen.
The Tribune India reported that Emergency Medical Officer, Ahtisam Ali, claimed the woman got medical assistance at the hospital. He said that doctors arrived to test and treat the woman but by the time they started the treatment the woman was dead. Maharaj Suheldev Medical College principal AK Sahni denied allegations of the lack of oxygen at the medical facility.
Sahni said that the woman was on her death bed when she arrived. She died when the doctors started treatment and the emotional women started performing mouth-to-mouth respiration out of grief.
The shortage of oxygen has been seen affecting patients since the rise in numbers. A few days before the viral video of the sisters, reports of a woman trying to save her husband through the same desperate means surfaced.
Renu Singhal of Agra, Uttar Pradesh was seen sprinkling water on the face of her husband and trying mouth to mouth respiration to revive him, Times of India reported. The couple had been desperately going around the city to try and find 47-year-old Ravi Singhal a hospital bed. After being refused beds at least four private hospitals the man passed away in the auto-rickshaw outside Sarojini Naidu Medical College where they were refused as well.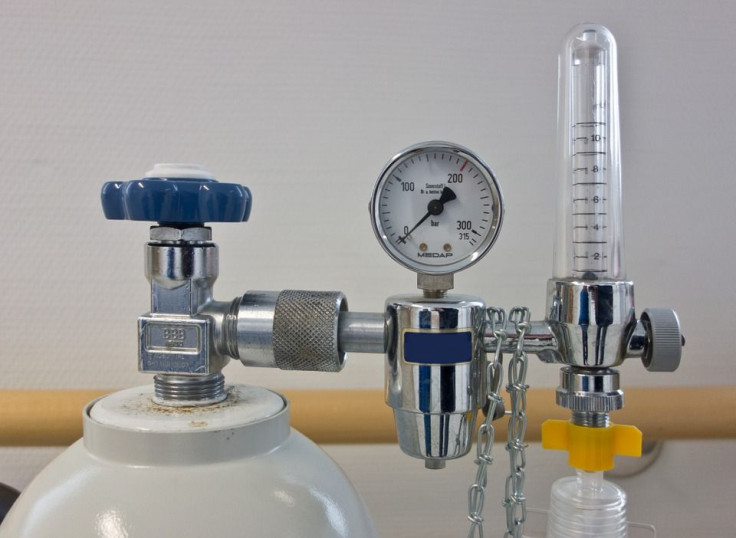 © 2023 Latin Times. All rights reserved. Do not reproduce without permission.