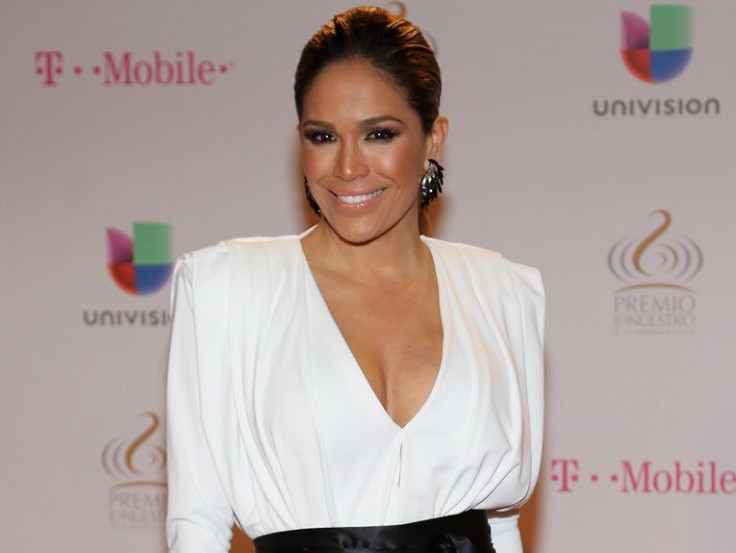 "Despierta América's" host, Karla Martínez, made a confession that brought her to tears during Friday's transmission of the Univision's morning show. During a live conversation with her co-workers, Martínez revealed she was waiting for her biopsy results.
"On Tuesday I had a mammogram and they found a little lump on my right breast, and I had to go through a lot of tests, and then they said: 'you know what? We are going to have to do a biopsy'…you hear the word biopsy, and the first thing that comes to your mind are negative things, you get scared, especially if you have a family. They decided to perform the biopsy yesterday."
The same day, the charismatic host shared a picture on her Instagram account with the phrase "La fe es la fuerza de la vida!" (Faith is life's strength!), and added this beautiful message dedicated to women going through the same situation, and to her fans and followers for showing her love and support: "These days God has put me through very tough tests and I'm sure it is because he is aware of my strength…And especially because he knows I have faith! The beautiful things in life can be found in those moments that give you the opportunity to make your fighting spirit stronger! Your faith! That strength that comes from deep within your soul and that can take anything and anyone down! Today, I pray for all of those women that are waiting for results, women who are uncertain, and who are scared of the unknown. Today I tell you, I'm with you, I understand you, and I join your prayers. I know God is listening, and that everything that comes out in a prayer comes back as a blessing! I thank you all because, even though I don't know you, I can feel your love! Thank you from the bottom of my heart for all your prayers, because I know they are being heard! Thank you for being by my side in the good times and in life's challenges! May God multiply your blessings for praying for me! I love you with all my heart."
During an interview with People en Español, the 39-year-old expressed her positivism before the situation, and encouraged women to get mammograms to prevent them from being in her shoes, "I decided to share my experience to encourage women to have mammograms. The uncertainty of waiting for the results has made me appreciate life more and showed me how everything can change in a second so easily. I have faith that everything is OK, God is with me, and with all those women who are just like me, waiting for results."
© 2023 Latin Times. All rights reserved. Do not reproduce without permission.