Despite Qatari officials' statements regarding their tolerance of LGBT rights during the 2022 FIFA World Cup, a report from a human rights group on Monday accused the country of continuing to persecute LGBT individuals in the country in the lead-up to the World Cup.
The report, which was researched and released by the Human Rights Watch, interviewed multiple LGBT Qataris, including a gay man, a bisexual woman, and four transgender women, who said that they were detained without any charges to an underground prison in Doha between 2019 and 2022, according to Sky News.
The transgender women were reportedly beaten for "imitating women," and were allegedly assaulted and kept from release unless they promised to not break gender norms in the country again, or to attend conversion therapy sessions for them, Pink News reported.
"I was detained for three weeks without charge, and officers repeatedly sexually harassed me," a trans woman said. "Part of the release requirement was attending sessions with a psychologist who 'would make me a man again'."
The bisexual woman was reported to have been beaten multiple times by security forces in the country, and many of these people alleged that they were held in prison without charges for months at a time due to a Qatari law that allows provisional detention "there exist well-founded reasons to believe that the defendant may have committed a crime."
"An officer took me blindfolded by car to another place that felt like a private home from the inside and forced me to watch restrained people getting beaten as an intimidation tactic," she said.
Qatari officials have denied the allegations leveled against them by the Human Rights Watch, and claim that there are no operating conversion therapy centers in the country, saying that the clinic mentioned are for "behavioral conditions such as substance dependence, eating disorders and mood disorders."
"Qatar does not tolerate discrimination against anyone, and our policies and procedures are underpinned by a commitment to human rights for all," the official said.
Homosexuality is a crime in Qatar, and this has caused many LGBT football fans planning to attend the World Cup to be worried about their well-being in the country, despite reassurances from the country and football organization heads about the country's tolerance for LGBT attendees for the event.
"[Statements from the FA] doesn't help if the worst situation happens and someone gets arrested," Pride in Football co-chair Joe White said. "To a Qatari police officer or to anyone dealing with that, they're not going to care what the English FA is saying."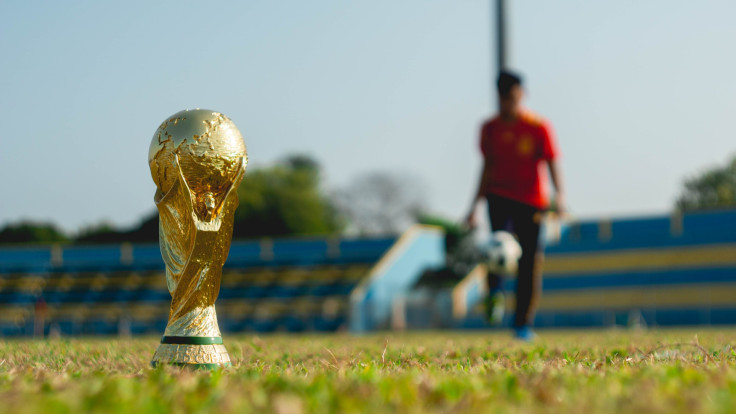 © 2023 Latin Times. All rights reserved. Do not reproduce without permission.