Qatar's ambassador to Germany received strong words from the attendees of a human rights congress centered around sports ahead of the World Cup in the country, which has been criticized for the alleged corruption and human rights violations.
Abdulla Bin Mohammed bin Saud Al-Thani, Qatar's ambassador to Germany, was in attendance at the "Sport and Human Rights" congress in Frankfurt, which was arranged by the German football federation in order to facilitate discussions before the World Cup in Qatar this year, according to ESPN.
Qatar's World Cup bid has put the country's policies under an increased spotlight in recent years, including the criminalized nature of same-sex relationships as well as the reported abuse of migrant workers to build the facilities to be used at the event, Deutsche Welle reported.
Many individuals beforehand have echoed sentiments regarding the potential corruption behind the 2022 World Cup deal, with Norwegian Football Federation president Lise Klaveness making a statement about the controversy in March.
"Human rights, equality and democracy — the core interests of football — were not in the starting XI," she said, elaborating later on that "[the football community] have to admit and realize that what football associations did before on human rights was not good enough."
Local representatives were in attendance during the event, including trade unions, fan groups, and independent organizations from Germany. No journalists were allowed at the event, however, and only the first 90 minutes of the questions were broadcast.
Among those who were speaking to the ambassador was fan representative Dario Minden, who criticized the country's policies on same-sex relationships and LGBT rights, and urged him to push for change towards tolerance in the country.
"I do, please don't be shocked, have sex with other men. This is normal. So please get used to it or stay out of football. Because the most important rule in football is: football is for everyone," he said.
"So abolish the death penalty — abolish all the penalties regarding sexual and gender identity. The rule that football is for everyone is so important. We can't allow you to break it no matter how rich you are. You're more than welcome to join the international football community and to host a big tournament. But in sports it is how it is: You have to accept the rules."
The ambassador's response was kept off the record for the most part, but he reportedly pointed to the policy that would allow LGBTQ couples to attend the World Cup without being arrested, and that the pathway to LGBT rights in Qatar was "not perfect yet — it's not at 100%, it's a journey."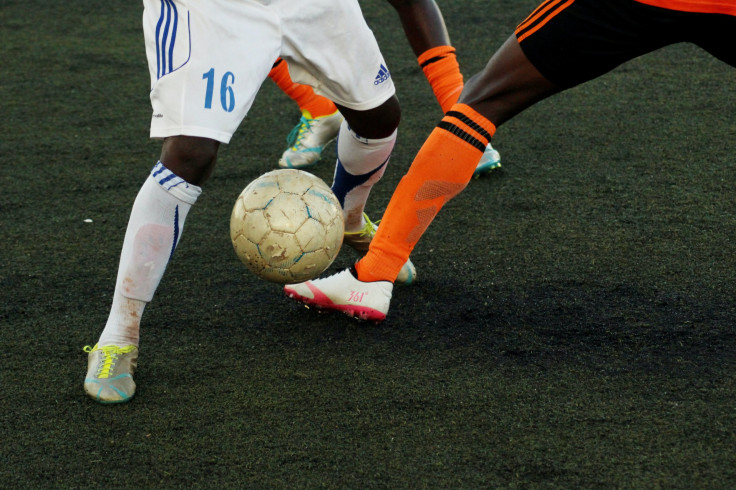 © 2023 Latin Times. All rights reserved. Do not reproduce without permission.