The Detroit Pistons are having another disappointing season and it comes as no surprise that trade talks are being mentioned.
The Pistons are reportedly taking calls with unnamed teams allegedly inquiring about Saddiq Bey, Jake Fischer of Yahoo Sports said.
The third-year player has not exactly had a good season and had previously been demoted from the starting lineup by head coach Dwane Casey.
The former Villanova Wildcat, however, was able to bounce right back to the starting lineup but there are concerns about his future with the NBA club.
For one, Bey is extension-eligible this summer. His dip in production is noticeable and these are questions that are up in the air.
So far this season in 17 games, the 19th pick of the 2020 NBA Draft has normed 14.7 points, 4.8 rebounds and 1.6 assists in 31 minutes of action.
Considering there are teams in need of a 3-and-D player, there is no denying Bey could be of help to other teams. The only question right now is what team would be taking him in and what the Pistons would get in return if a trade were to prosper.
Aside from Bey, another player that the Pistons could be trading is Bojan Bogdanovic. The name of the 33-year-old Croatian has been floated and he is another player from the Detroit side who could be a player on the move by the NBA trade deadline.
Another good thing about Bey and Bogdanovic is that they are two players who can play off the ball. This would give teams more spacing as well as added firepower, seen as one big need of NBA clubs who want to make a serious push in the NBA playoffs.
The Los Angeles Lakers were previously linked to Bogdanovic before he was traded to the Pistons. It remains to be seen if they will continue their pursuit of the Croatian cager, Jake Fischer of Yahoo Sports pointed out in another report.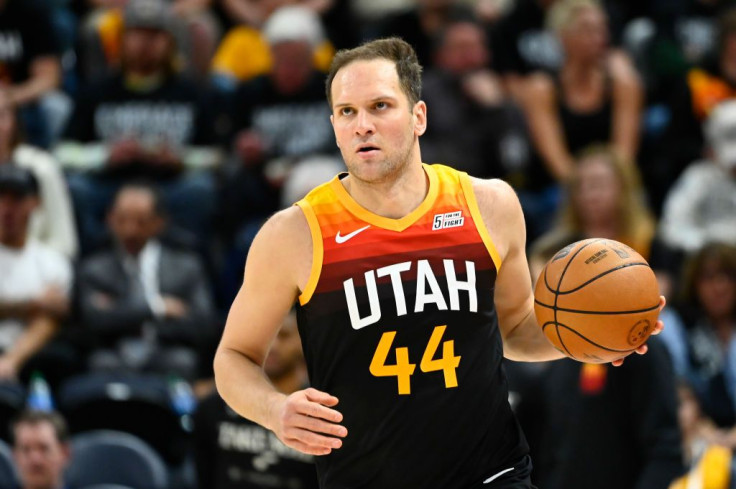 © 2023 Latin Times. All rights reserved. Do not reproduce without permission.