Jae Crowder remains on the sidelines as he and the Phoenix Suns work out an ideal trade deal with an NBA team.
But assuming he officially leaves Phoenix, the 32-year-old workhorse wants to clarify something before moving on.
One of them is allegations that the 6-foot-6 cager requested to be traded because he was demoted from the Phoenix Suns' starting lineup. Speaking to Chris Haynes of Yahoo Sports, Crowder rebuked the notion and said that this had nothing to do with his decision to possibly move to another team.
"It's definitely not true of the narrative being pushed about me starting or not," Crowder said.
"The business of basketball has taken its course and changes have come. I do not want to get into the details just yet, but it's definitely not true of the narrative being pushed about me not starting or not. I can honestly say that," the veteran NBA player added.
So while that may have been cleared up, it remains that Crowder is still not playing. However, Shams Charania of The Athletic noted that the Atlanta Hawks, the Milwaukee Bucks and a former team in the Miami Heat are allegedly exploring potential deals.
Seeing the deal materialize will depend on who the Suns will get in exchange.
In the case of the Hawks, the possible exchange could include Bogdan Bogdanovic. On the part of the Bucks, Grayson Allen could make sense.
As for the Miami Heat, Phoenix could be offered Max Strus and Duncan Robinson. Landry Shamet could be added by the Suns to balance the deal.
There could be other teams who could take interest in Crowder as the season progresses. But for now, all former second-round pick of the 2012 NBA Draft can do is patiently wait. Phoenix is believed to be talking to several teams but a win-win pitch has yet to gain ground.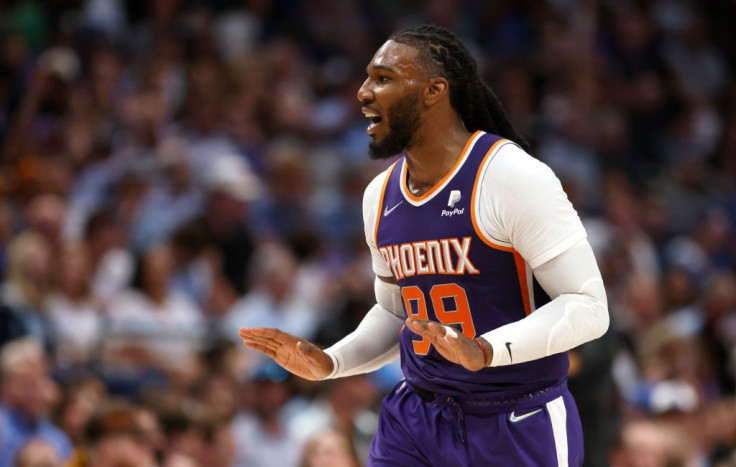 © 2023 Latin Times. All rights reserved. Do not reproduce without permission.