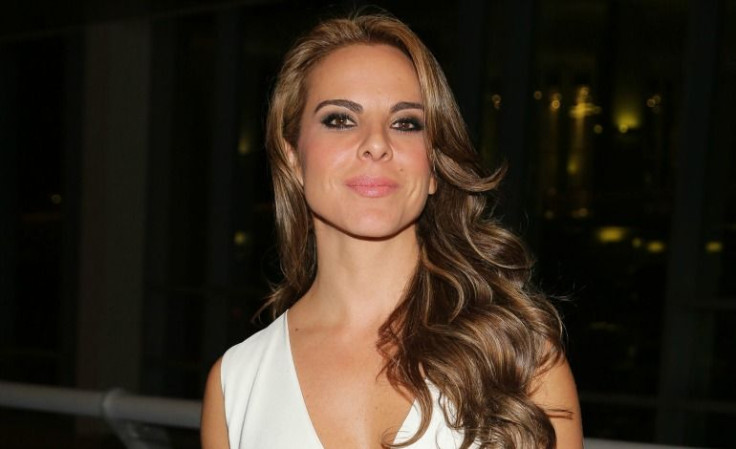 Last July, actress Kate del Castillo was cast to play Mexico's First Lady in the Spanish-language Netflix series "Ingobernable." The Internet streaming platform ordered 20 episodes of the show's first season, where del Castillo's character, Irene Urzua, will be a strong woman with a strong personality, conviction and clear ideas. Urzua is capable of "creating a president, leaving a president and killing a president." "I absolutely love the role. It's challenging; it's risky; it's compelling. The storyline and the cast are excellent. The kind of content Netflix is synonymous with. I am so happy to be part of the team," the actress said at the time.
Evidently, this all happened before del Castillo became "the ticket to 'El Chapo's' trust," as Sean Penn called her, for an interview, which reportedly lead to the drug lord's third arrest. Most thought the actress's ties with the kingpin would imply a problem with future projects such as the one with Netflix but Variety in fact confirmed that the streaming services plan to go ahead with the filming of the show this year: "At present, del Castillo is set to star in Netflix's Spanish-language series "Ingobernable," playing the wife of the president of Mexico. Netflix confirmed the show was still on schedule to shoot this year but they had no other comment regarding del Castillo."
Although Netflix and del Castillo's U.S. reps at CAA couldn't be reached for comment, it is safe to assume that if the actress faces charges or continues to be under investigation, the show's status or cast could change.
© 2023 Latin Times. All rights reserved. Do not reproduce without permission.