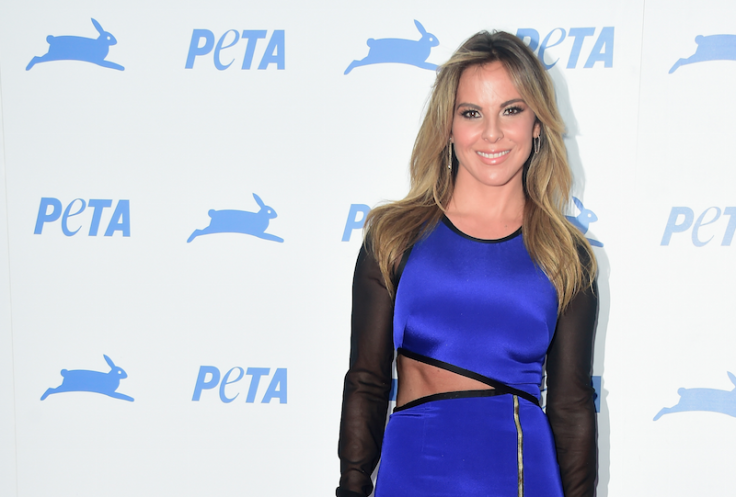 After an extremely scandalous start to this year, actress Kate del Castillo is slowly getting back on track to continue working hard on her professional career and trying to leave the turbulence behind.
Last year, the actress announced she was set to play Mexico's First Lady in the upcoming Spanish-language Netflix series "Ingobernable," and despite rumors that she wouldn't be able to move forward with the project because of her involvement in the 'Chapo' scandal, sources assure she will.
The actress's personal trainer, Alex, spoke to the media and said Kate is doing fine while preparing for the exciting role; he says she's at ease with things and says that, "she has nothing to fear because she has nothing to hide." "She seems happy, renewed and beautiful, and in excellent spirits," he continued.
Del Castillo was supposed to travel to Mexico to train and start shooting at the beginning of this year, but plans changed and her trainer joined her in San Diego to keep prepping her for the role. "She watches what she eats and trains hard; Kate is very disciplined," he added.
The Internet streaming platform ordered 20 episodes of the series' first season, where del Castillo's character, Irene Urzua, will be a strong woman with a strong personality, conviction and clear ideas. Urzua is capable of "creating a president, leaving a president and killing a president." "I absolutely love the role. It's challenging, it's risky, it's compelling. The storyline and the cast are excellent. The kind of content Netflix is synonymous with. I am so happy to be part of the team," the actress said.
As most know, Del Castillo was recently involved in a scandal involving the Mexican drug lord Joaquín 'El Chapo' Guzmán and Mr. Sean Penn. The actor conducted a failed interview with the kingpin for Rolling Stone magazine, only after having allegedly used the actress to get to Guzmán while he was a fugitive.
© 2023 Latin Times. All rights reserved. Do not reproduce without permission.