Cast member Oscar Isaac teased some details about "Star Wars: The Rise of Skywalker" in a recent interview. Although the movie is about the final battle against the First Order, the Poe Dameron actor revealed that it will also be about the final battle between the Sith and the Jedi that has been raging for a very long time.
The following article contains "Star Wars: The Rise of Skywalker" spoilers.
In a recent interview, Isaac described the upcoming film as a "chess match" between the Jedi and the Sith, Games Radar reported. The two sides have been waging a war that has shaped the events of the whole galaxy, and the next film will mark the end of that fight.
"What's amazing about the story and the script is that you learn that both the Sith and the Jedi have been playing a very long game," Isaac teased. "From the get-go, there's been this chess match. All these pieces have been played. And now we get to see who gets checkmate," he explained.
The trailers of "Star Wars: The Rise of Skywalker" have already confirmed that Emperor Palpatine (Ian McDiarmid) will be back. The character apparently survived the fall in the second Death Star, and he may have been playing a role behind-the-scenes all this time.
Director JJ Abrams said that he faced some "mind-boggling challenges" while making the film. He explained that making the last movie in a trilogy can be a "tricky thing" because it has to not only connect all the previous movies and bring the story to a close, but it also has to stand on its own with a beginning, a middle, and an ending.
The protagonist of the sequel trilogy has been Rey (Daisy Ridley). The character is a Jedi, but the trailers of the movie have teased that she will be tempted by the Dark side. In a recent interview, the actress said that it was "fun" to play both the best and the worst versions of her character for the upcoming film, Comic Book reported.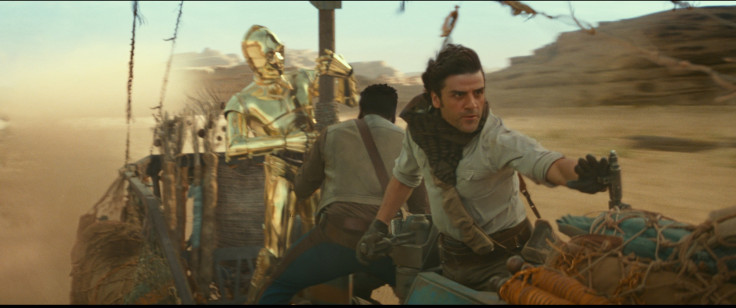 © 2023 Latin Times. All rights reserved. Do not reproduce without permission.