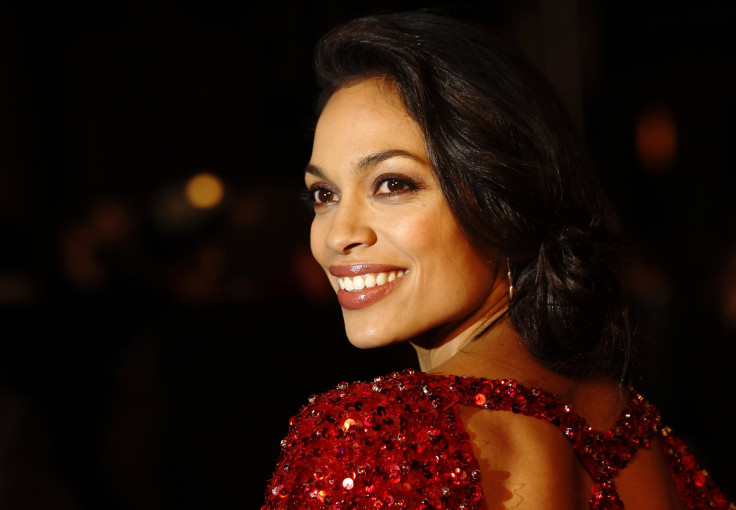 Actress Rosario Dawson has reportedly adopted a twelve-year-old in October, according to Page Six. While neither Dawson nor her rep has confirmed the adoption, the media outlet is reporting that 35-year-old actress is now the mother of a preteen girl.
Dawson's decision to adopt should come as no surprise, as the "Sin City" actress has previously spoken about her interest in adopting a child. In 2008, she spoke about the subject and her desire to adopt with Latina magazine.
"I always wanted to adopt kids because my dad adopted me," said Dawson to the publication. "That idea has stayed in the back of my head, but lately, I've been thinking about it more. My mother and grandmother are extraordinary women, and they're getting older. It struck me recently that one day I might be sitting around with my children, going, "Your grandma was an amazing woman; I really wish you could've known her."That makes me sad because it would be a waste to not have these people know each other. Whatever time I have, I want it."
Incidentally, Dawson herself was adopted at the age of one by her stepfather Greg Dawson. "He's always been my dad," said the actress to You magazine in 2007. "He loved my mum and he loved me. That was really amazing. He was strong for a young man of just 21."
© 2023 Latin Times. All rights reserved. Do not reproduce without permission.