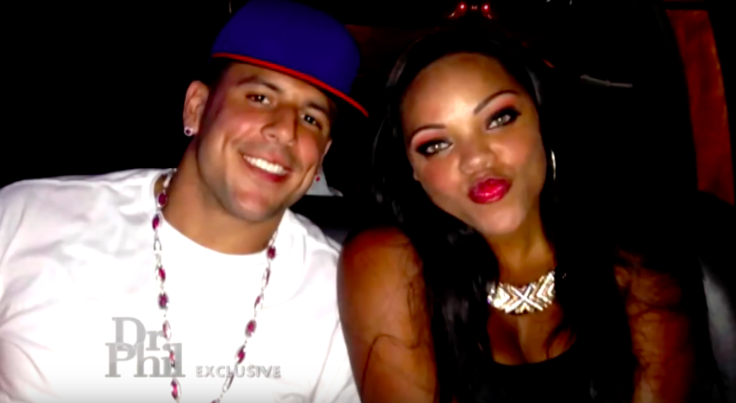 Ever since the Netflix docu-series, "Killer Inside: The Mind of Aaron Hernandez", was released, many questions were raised about the former NFL player, who was convicted of first-degree murder and committed suicide in prison in 2017. One such query is whether his former fiancee, Shayanna Jenkins was aware of the alleged fact about Hernandez's sexuality- that he was gay.
Hernandez and Jenkins started dating in 2007 and welcomed their daughter Avielle in 2012. In the same year, in November, the couple also became engaged and even though they never married, Jenkins publicly began using Hernandez's last name. She has been described as being very loyal to Hernandez, with even his former college teammates calling her "the best thing" that happened to him.
"In many ways, Shayanna was the best thing to ever happen to him," a former college teammate said. "He was crazy about her. She knew a lot of things about him, and she accepted him anyway."
Even though the man Hernandez was convicted of murdering, Odin, was dating Jenkins' sister before his death, she still supported him and was there at his trial, along with Avielle. As per the former college teammate, Jenkins was also aware of Hernandez's bisexuality. "She knew that about him," he said, "And she supported him."
She recently took to Twitter to thank her followers for their continued support
After keeping her silence on the looming release of the controversial Netflix docu-series about her former fiancee, Jenkins finally took to Instagram and addressed the documentary Killer Inside: The Mind of Aaron Hernandez, which was released earlier this week. The three-part docu-series chronicles Hernandez's life and also sheds light on his arrest and suicide in prison in 2017.
"I wanted to let all of you sweet sweet souls know I have tried to read every message sent on IG and through email (positive and negative)," she wrote. "The amount of support and positive energy is again unreal! I'm sure you will all understand how imperative it is to take some time away from social media."
Shayanna Jenkins recently gave birth to a second baby girl near her home in Providence, Rhode Island.
© 2023 Latin Times. All rights reserved. Do not reproduce without permission.