Evidence of the ties between the U.S. President Donald Trump and Russia's Vladimir Putin was likely covered-up by the U.S. government, a former British spy has claimed.
Former MI6 agent Christopher Steele had said during a parliamentary inquiry that the former U.K. Prime Minister Theresa May had ignored the evidence of Putin's likely hold over Trump and the ties between the two countries.
The committee that investigated the U.S. was due to publish the full report in 2019. However, the current prime minister Boris Johnson refused to publish the report before the conclusion of December's general election. Johnson served as the foreign secretary during May's presidency for two full years.
The investigation report is yet to be published and become public.
Steele has accused the U.K. government led by May for "throwing a blanket" over evidence concerning Trump's relationship with Russia. He reportedly submitted a dossier to the U.K. security officials in 2016 with information on Trump's relationship with Russia. The same year, Trump won against Hillary Clinton and was elected to become the President of the U.S.
"No inquiries were made or actions taken thereafter on the substance of the intelligence in the dossier by HMG [the UK government]," he said in a statement. "On reaching top political decision-makers, a blanket appeared to be thrown over it."
Steele said that he provided evidence to the UK Parliament's Intelligence & Security Committee (ISC) for its reports on Russia's possible interference into the British Democracy. However, instead of using the evidence, Steele accused May of not acting on the information to hide information concerning Trump's ties with Russia because the government wanted to protect the country's relationship with the U.S.
"In this case, political considerations seemed to outweigh national security interests. If so, in my view, HMG made a serious mistake in balancing matters of strategic importance to our country," he said.
The ISC's full report on the investigations has not been published yet even though it was completed and sent to Johnson in October 2019. Then, Johnson had said that it cannot be published before the U.S. General Elections, which took place in December.
Even six months after the elections, the report is not yet out. The U.K. government insists that the report cannot be published until a new ISC is formed.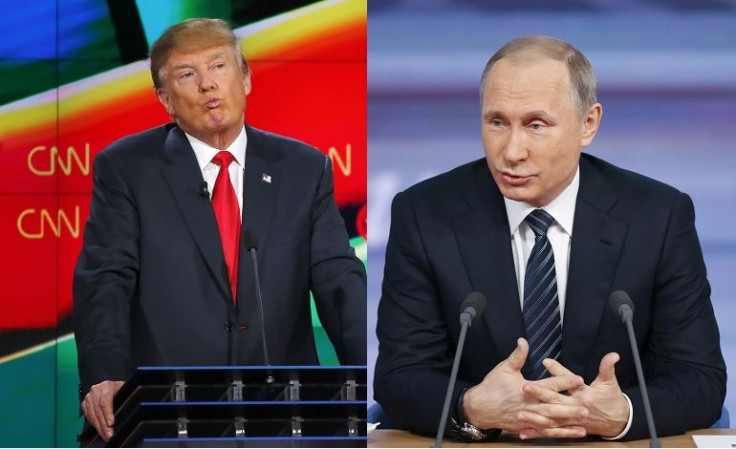 © 2023 Latin Times. All rights reserved. Do not reproduce without permission.