Police in Atlanta, Georgia possibly averted another mass shooting on Wednesday, March 24. The incident took place at a Publix Supermarket in Midtown, Atlantic Station.
Responding to a call around 1:30 p.m. the police arrested a 22-year-old man identified as Rico Marley. Six guns and body armor were found in his possession. While his motive remains unclear, he remains in police custody and faces several criminal charges.
A shopper at the Publix store noticed Marley walk in with an unconcealed rifle. The witness saw him enter the bathroom. Concerned about their safety, the person notified the store management. Publix has a store policy that does not allow patrons to openly carry firearms, even in states where open carry is legal. Police were immediately alerted.
By the time Marley walked out of the bathroom, responding officers arrived at the location, CNN reported. The suspect was taken into custody. No one was injured in the incident.
Apart from the rifle that he was carrying, five other firearms were in his possession. Images shared by the Atlanta Police Department showed the two long guns, four handguns and several bullets. They also found body armor in his possession. It is unclear where the other guns were found and if he had been wearing the body armor at the time of the arrest.
The suspect faces 11 charges, including five counts of criminal attempt to commit a felony and six counts of possession of firearm or knife during the commission of or attempt to commit certain felonies. He has been transferred to the Fulton County Jail. Health officials will be conducting a mental health evaluation while he remains in custody. Police have not shared further details of the incident as preliminary investigations are on-going.
NBC News reported that Marley's first court appearance is scheduled at 11:30 a.m. on Thursday, March 25. It is not known if he has a lawyer.
Following Marley's arrest police once again responded to a call from the same location. This time they were called after a suspicious package was discovered. After evacuating the area, the police conducted an investigation. Details of the investigation surrounding the suspicious package have not been revealed by the police. Whether the package was related to the incident in Publix remains unknown.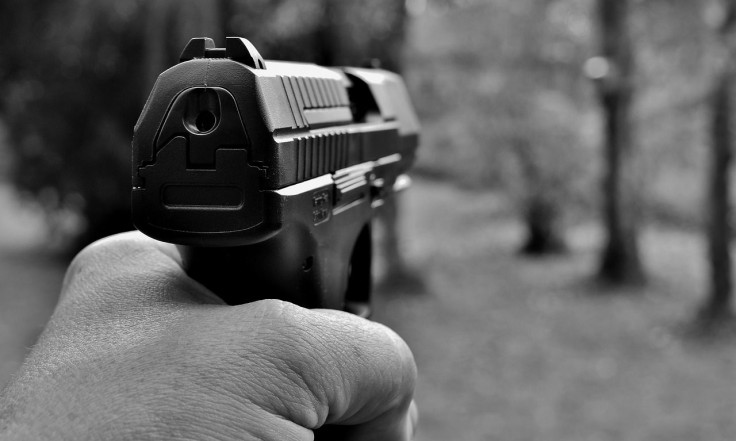 © 2023 Latin Times. All rights reserved. Do not reproduce without permission.