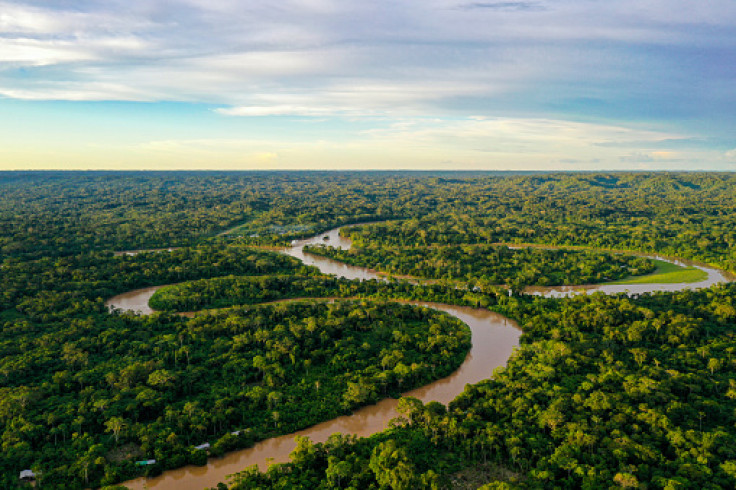 Colombian authorities have discovered potential evidence that gives renewed hope for the search of four missing Indigenous children who disappeared following a plane crash in the jungle.
On Monday, search teams found what they believe to be a footprint in the mud, seemingly belonging to a child.
Additionally, pieces of fruit with small bite marks have also been found. These findings have raised expectations that the children, who have been missing since May 1, may still be alive.
The Colombian military has released videos showcasing their efforts to locate the missing children. In one video, searchers can be seen playing a voice recording of the children's parents, hoping that it will help in finding them. Another video depicts soldiers walking through the jungle, calling out for the children.
The children were aboard a Cessna 206 plane, flying from Araracuara in Amazonas province to San Jose del Guaviare in Guaviare province, when the aircraft encountered an engine malfunction and crashed into the jungle, Al Jazeera reported.
Tragically, all three adults onboard the plane, including the pilot, lost their lives in the crash.
The missing children are part of the Uitoto Indigenous community and have been identified as Lesly Jacobombaire Mucutuy, aged 13, Soleiny Jacobombaire Mucutuy, aged nine, Tien Noriel Ronoque Mucutuy, aged four, and Cristin Neriman Ranoque Mucutuy, who is just 11 months old.
President Gustavo Petro tweeted that the children had been discovered on May 17, only to delete the post several hours later and say that the children had not yet been recovered. They have now been missing for more than four weeks.
"I have decided to delete the tweet because the information provided by the ICBF [Colombian Institute of Family Welfare] could not be confirmed," Petro wrote afterwards.
"I regret what happened. The Military Forces and the Indigenous communities will continue in their tireless search to give the country the news it is waiting for."
Military soldiers have received assistance from local Indigenous tribes in their quest. Last week, a baby bottle was discovered in the bush, and investigators think it may be related to the kids.
© 2023 Latin Times. All rights reserved. Do not reproduce without permission.