A Roman Catholic bishop who has been critical of the Daniel Ortega administration in Nicaragua faced trial on Tuesday over charges of conspiracy and spreading false information as Ortega continued government's alleged targeted persecution of the Catholic Church.
Rolando Álvarez, a bishop of the Matagalpa diocese who was arrested in August after barricading himself inside a church for several weeks, has been ruled by a Nicaraguan judge to undergo trial for the charges that he faces, according to Reuters.
"The judicial authority reviewed the precautionary measures (against Alvarez) and chose to maintain house arrest, allowed the submission of evidence against him and referred the case to trial," the judiciary said in a statement.
The bishop's arrest is the latest action in a long string of responses from the Ortega government that started in 2018 after student demonstrations criticizing Ortega's plans to cut pensions and raise taxes resulted in an attempted mediation from the country's Catholic bishops, Al Jazeera reported.
The mediation did not end well, and within a month, Ortega's forces were opening fire on protestors, reportedly killing hundreds. Ortega has since criticized the Church for allegedly participating in the failed "coup," and more than a dozen Catholic priests have been arrested, including Álvarez, as well as expelled the top diplomat from the Vatican.
"We, as the Church in Nicaragua, are undergoing persecution," Álvarez said about the harassment the bishops faced from the police before his arrest.
Many priests have fled Nicaragua since then, including outspoken church leader Silvio José Báez, who has criticized the ruling against Álvarez after its release and has called for the man's freedom from government persecution.
Ortega has also been able to consolidate his power since then, arresting dissidents and critics in the lead-up to the 2021 Presidential elections who were also potential rivals to the position. He won 75% of the vote in what many international governments, including Spain and the United States, called an illegitimate election.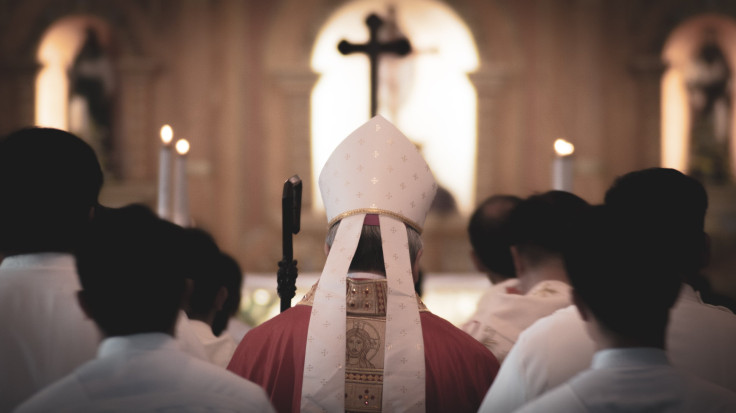 © 2023 Latin Times. All rights reserved. Do not reproduce without permission.