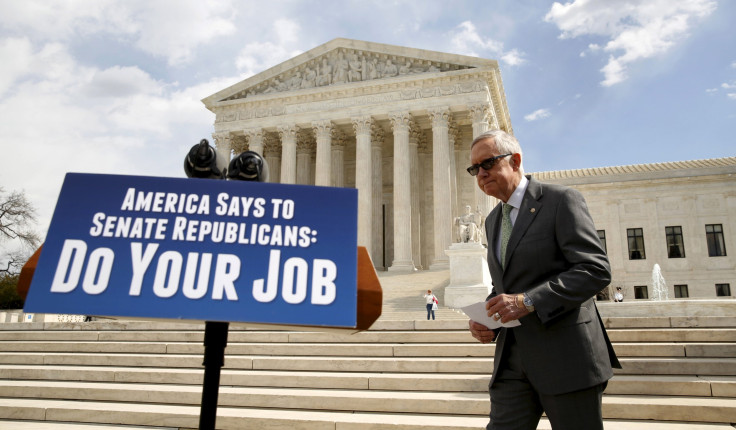 As President Obama's effort to confirm Merrick Garland to the vacant seat on the Supreme Court, Democrats have rallied behind the phrase "do your job." The succeeded in sending the phrase to the top of Twitter trends on Friday with #doyourjob. The successful PR scored political points against Republicans, who are trying to stall the nomination until after the 2016 presidential election. Republican leadership announced this #NoHearingsNoVotes plan well ahead of Garland's nomination this week, just after the sudden death of former Supreme Court Justice Scalia.
Users opposing a confirmation hearing for Merrick Garland took to Twitter as well. One pointed out that then-Senator Joe Biden, now Obama's vice-president, had advocated not approving a Supreme Court nomination in an election year as well .#DoYourJob trended after a press conference by Democrats this morning in Washington, D.C. Memes ensued, poking fun at Republicans in often creative ways, and most were condescending, calling the politicians deadbeats. Many compared them to children. One union used a meme depicting the Cookie Monster from sesame street.
"'C'is for confirmation. President to his job. Now time senate do yours. #scotusnomnomnom," mimicking Moster grammar and the sound of cookies being chomped.
"No hearings, no votes advocate" is all about this "sexy" version of Sen. Ted Cruz.
Harry Reid...
At least try it, cartoonest says.
So-called "Biden Rule"
Han Solo...
What would you say you do here?
Might not have been directed at the Senate but...
© 2023 Latin Times. All rights reserved. Do not reproduce without permission.