In the eyes of a specialist who was reportedly the inspiration behind the movie "Concussion," Tua Tagovailoa should never play another game in the NFL following his harrowing head injury suffered last week.
Bennet Omalu, a neuropathologist, feels that there is no shame if the Miami Dolphins quarterback walks away from the game and places importance on his family and kids, TMZ Sports reported.
"If you love your life," Omalu said in a message to the Miami star, "if you love your family, you love your kids -- if you have kids -- it's time to gallantly walk away. Go find something else to do."
It will be recalled that the 24-year-old suffered the injury in the second quarter of the Dolphins' loss to the Cincinnati Bengals last Thursday.
Omalu was able to watch the sequence and suggests that Tagovailoa suffered severe, long-term permanent brain damage from the play.
After seeing it, Omalu pleaded for Tagovailoa to seriously consider walking away from the sport.
"Tua, my brother. I love you," Omalu said. "I love you as much as I love my son. Stop playing. Stop. Hang your helmet and gallantly walk away."
Tagovailoa said on Friday that he is feeling much better and was determined to return to NFL action. Unfortunately, Omalu feels that this would be a costly mistake.
"He should stop," the doctor said. "Sometimes money is not more valuable than human life. $20 billion is not worth more than your brain."
As of this writing, Tagovailoa is expected to be on the sidelines. The Dolphins will face the New York Jets on Sunday and the fifth overall pick of the 2020 NFL Draft has been ruled out for that game.
In connection with the incident, the doctor who reportedly cleared Tagovailoa for the game against the Bengals has been fired per league sources. He was reportedly an unaffiliated neurotrauma consultant after they were found to have made "several mistakes" in their evaluation of Tagovailoa according to several outlets.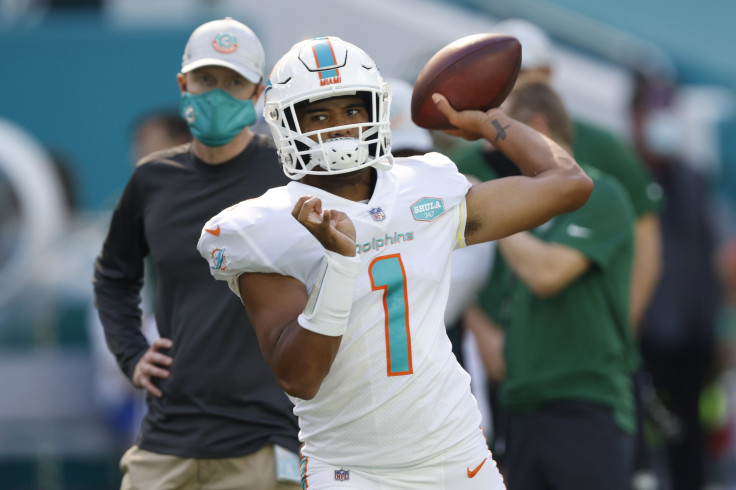 © 2023 Latin Times. All rights reserved. Do not reproduce without permission.