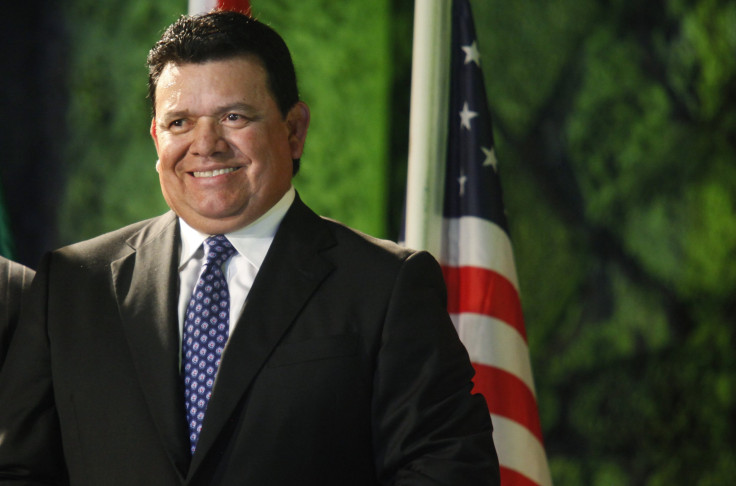 Los Angeles — Mexican-American pitching legend Fernando Valenzuela got his citizenship last year after decades of living and working in the U.S. as a permanent resident or "green-card" holder. Now Valenzuela is taking his new citizenship on tour as an immigration ambassador representing the White House. The Obama administration has partnered with local governments and NGOs in a push to get an estimated 8.8 immigrants on with green cards onto voting roles. Voting isn't the only reason for immigrants to naturalize, but it's at the top of the pitch.
"Just happy, happy to do it. [That] you can elect [...] who you believe in more [that's] a good experience," Valenzuela said in a conference call with reporters and White House officials. "I think it's very important to be a citizen, and there a lot of good things [about it]. If anyone has a chance, an opportunity [to naturalize] why not?"
Valenzuela acknowledged that becoming a citizen isn't an easy decision. Debuting in the MLB for the Dodgers in 1980, the start pitcher quickly found a home in Los Angeles. Yet the Sonora native didn't leave Mexico behind. As late as 2004 he was pitching for Mexican baseball teams, and in the 2010s he coached Team Mexico's baseball team. At the same time, he kept connected to the Dodgers, signing on as broadcast commenter in 2002 along with Jaime and Jorge Jarrin. His son, Fernando Jr., followed his footsteps, not only playing baseball, but hopping from America to Latin American leagues.
After living in and out of the U.S. 35 years, why has Valenzuela decided to become a citizen? We asked him if he had any fears of naturalizing, and why he waited so long.
"I wanted to be exactly sure of what I wanted," Valenzuela said. "Being a citizen has a lot of responsibilities. It's not that I was afraid. It's that I wanted to be sure that it was the best thing for me and for my family."
© 2023 Latin Times. All rights reserved. Do not reproduce without permission.