The U.S. Department of Justice has launched a criminal investigation into John Bolton's memoir, "The Room Where It Happened." The grand jury will look into whether Donald Trump's former national security adviser unlawfully exposed classified information when he published the book in June.
The Justice Department opened the criminal case after failing to block the publication of the memoir earlier this summer. The book paints Trump as a president ignorant of geopolitical facts and whose decisions are motivated by his desire for re-election. At the time of the memoir's publication, Trump said he wanted John Bolton prosecuted, calling his former aide "grossly incompetent" and "a liar."
The ongoing probe will focus on Botlon's claim that his manuscript had passed through a pre-publication national security review. In June, the Trump administration filed a lawsuit against Bolton in a bid to forestall the publication of the tell-all book, arguing that he had not received final clearance before the government completed its final review of Bolton's manuscript. However, a federal judge rejected the lawsuit and said copies of the memoir had already been distributed to the media.
"With hundreds of thousands of copies around the globe—many in newsrooms—the damage is done," said U.S. District Judge Royce Lamberth. "There is no restoring the status quo," he added.
On Monday, the grand jury assigned to look into the case convened by the Department of Justice and formally issued subpoenas to Bolton's publisher, Simon & Schuster publishing company, and the Javelin Agency, which said the former White House aide would cooperate fully with the investigation.
"Ambassador Bolton emphatically rejects any claim that he acted improperly, let alone criminally, in connection with the publication of his book, and he will cooperate fully, as he has throughout; with any official inquiry into his conduct," said Bolton's lawyer Charles J. Cooper.
"The Room Where It Happened" includes several allegations that are impossible to verify, including Trump seeking help from Chinese Xi Jinping to win the 2020 elections and saying once that invading Venezuela would be "cool."
In a tweet before the memoir's publication, Trump claimed Bolton's stories were fake. "Many of the ridiculous statements he attributes to me were never made, pure fiction," he wrote. "Just trying to get even for firing him like the sick puppy he is!"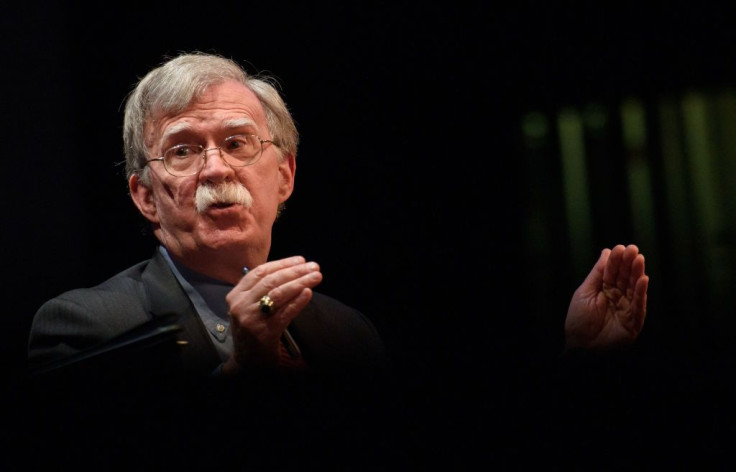 © 2023 Latin Times. All rights reserved. Do not reproduce without permission.