A dolphin bit a six-year-old child when it leaped out of a pool believing his hand was food. In the Black Sea Resort in Odessa, Ukraine, a video shows the dolphin locking its teeth further into the boy's hand as the toddler waited with his arm outstretched, expecting to pet him.
Before the animal's jaws were loosened, the youngster could be heard crying in distress. He sustained three deep cuts before he was brought to the hospital and received stitches.
The dolphin's trainer at the Nemo Dolphinarium stated that the dolphin had no intention of attacking the child. Visitors were told not to approach the pool's edge or put their hands in the water, according to authorities.
The boy's mother captured the clip of him holding his hand above the pool in the Nemo Dolphinarium on Sunday. The child was waving its hands until the dolphin jumped and sunk its teeth on the boy's arms.
The dolphin suddenly lets go as the boy screams in pain.
According to Olena Komogorova, the Dolphinarium's chief trainer, "A hand-stretched above the water means somebody offers a treat."
The mother blamed herself over the incident and stated that she would not pursue the aquarium in a lawsuit.
According to local media, the Dolphinarium administration plans to beef up security following the event.
The accident happened immediately after the mammals' performance when people were permitted to get closer to the pool and take photos.
Locals noted that this isn't the first time an animal attack happened in the Odessa zoo before.
According to animal rights supporters, they believe that animals in confinement and training are subjected to high levels of stress, which may have contributed to the dolphin's assault.
Animal performances have been subjected to criticism in Ukraine. Just last week, Jambolina, a 12-year-old Ukrainian girl, was released after spending her life doing shows for people over a decade. Animal rights group Four Paws stepped in to save her.
Despite the fact that Four Paws maintains a rescue center in Ukraine, it is already overburdened with 22 bears. As a result, the organization sought assistance from Switzerland, and Jambolina embarked on an incredible 1,500-mile trek to freedom.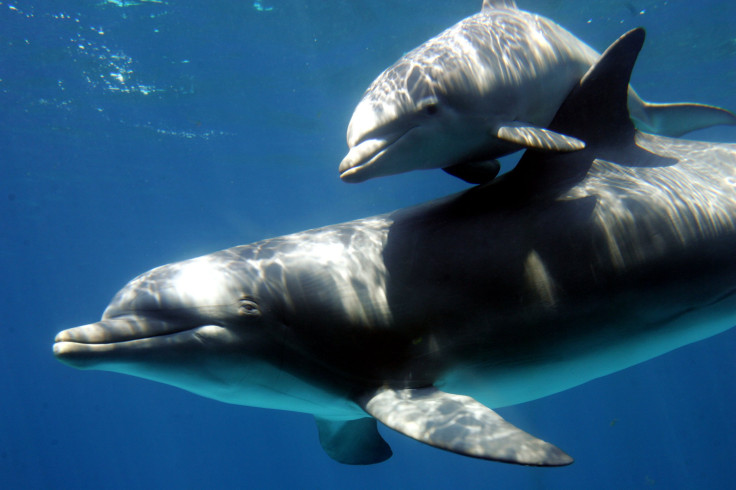 © 2023 Latin Times. All rights reserved. Do not reproduce without permission.