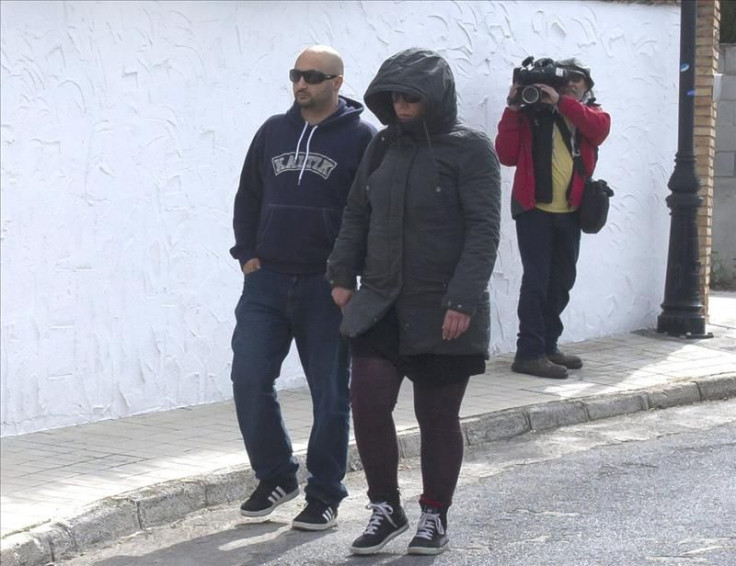 Chicago, Sep 15 (EFE) — Domestic violence is extremely widespread among Hispanic families, according to a study released Monday by the Allstate Foundation.
Sixty-four percent of respondents in a nationwide survey of Hispanic women said they personally knew a victim of abuse, while 30 percent admitted to having been abused themselves. Asked whether physical, sexual, emotional or financial abuse was their reason for escaping from a dangerous relationship, 88 percent put physical abuse in first place, while 39 percent named financial abuse.
"A lot of people can't identify financial abuse - they always think the worst thing is being slapped around and they don't understand the signs of the financial abuse that occurs in 98 percent of all cases of domestic violence," the foundation's director Patricia Lara Garza told Efe.
"Domestic violence and financial abuse often go hand in hand, but almost eight out of every 10 Americans have never heard it said that financial abuse is an aspect of domestic violence," she said.
Victims of abuse often talk about their partner's temper, their jealousy and their domineering character, Garza said in an interview. They have to keep their partner constantly informed about where they are and what they're doing, while every cent they spend is watched closely and restricted. They get frequent threatening phone calls and never stop worrying about how their partner is going to react to routine things like everyday purchases. The abuser might also take out credit cards in the victim's name in order to ruin her credit rating by non-payment, or keep bothering her at work until he gets her fired.
Domestic violence affects one out of every four women during their lives, a higher rate than the total percentage of female breast, ovarian and lung cancer victims all together.
Garza said that with the study, the foundation sought to understand the attitudes of different demographic groups toward violence in relationships, and found that for Hispanics, this is an enormous cause for concern. Some 58 percent of Hispanics said in the survey that they discuss the subject with their children, compared with 43 percent of non-Hispanic parents.
"This is a problem that afflicts Hispanics, and survivors have to know that they're not alone," said Garza, whose foundation has invested $40 million over the past 10 years fighting domestic violence. Among other activities, it has trained 7,200 counselors who work in 1,700 programs, which in turn have helped more than 400,000 victims. EFE
© 2023 Latin Times. All rights reserved. Do not reproduce without permission.