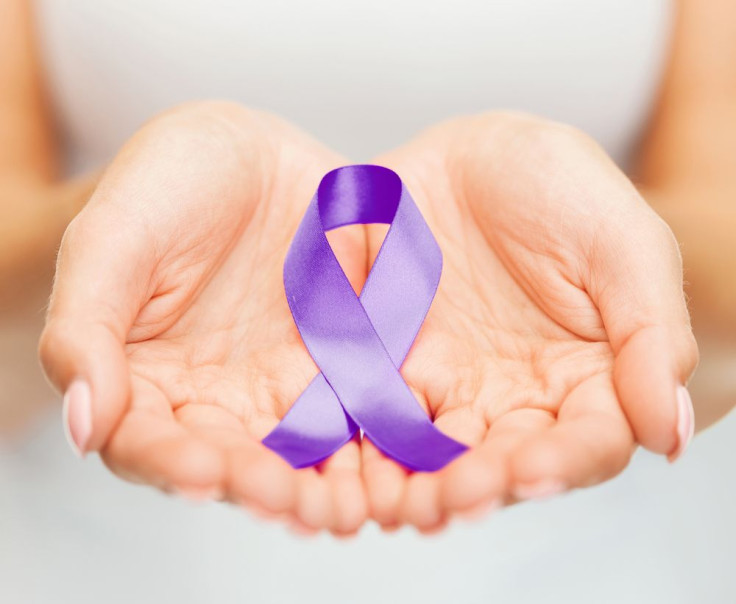 NORTHBROOK, Ill., Sept. 16, 2014 – According to a new national survey released by The Allstate Foundation, nearly two-thirds (64 percent) of Hispanic women say they have personally known a victim of some type of abuse and three-in-ten (30 percent) have personally been victimized. To raise awareness in the Hispanic community, The Allstate Foundation is encouraging the public to participate in the Purple Purse Challenge by donating to local nonprofit organizations that support financial empowerment services for domestic violence survivors. The Challenge is already underway at bolsomorado.com and has raised nearly $50,000.
"Financial abuse is the No.1 reason why victims stay in abusive relationships and our data shows that less than half of Hispanic women say they have taken steps to protect themselves from financial abuse," said Patricia Garza, director of strategic philanthropy at Allstate. "Allstate Foundation Purple Purse wants to help make conversations about financial abuse and domestic violence easier and acceptable to have in our society. I hope you'll join me and support a local domestic violence service provider in your community, so that no woman makes the difficult decision to stay in an abusive relationship simply because she doesn't have the resources to leave."
The Allstate Foundation is contributing nearly $650,000 in incentive funding and direct grants to participating organizations in the Purple Purse Challenge. The Challenge kicked off earlier this month and is raising money for 140 domestic violence serving organizations across the country on Crowdrise.com/PurplePurseChallenge. The more donations each nonprofit collects, the more incentive funding the organization can compete to win from The Allstate Foundation. The Challenge continues through Oct. 3, 2014.
The Allstate Foundation's new survey, Silent Weapon: Domestic Violence and Financial Abuse, sought to understand the attitudes different demographic groups have about violence in relationships and the financial control that often accompanies domestic violence.
Additional findings from the survey include:
Hispanics, including both men and women, are twice as likely (51 percent) to see domestic violence as a serious problem among people they know than their white non-Hispanic counterparts (25 percent).
When asked if physical, sexual, emotion and financial abuse were reasons for a victim to leave a dangerous relationship, only 39 percent of Hispanics believe financial abuse is "always" a reason to leave, making it the least likely reason Hispanics would leave. Physical abuse ranked No.1 with 88 percent indicating it is a reason to leave.
Hispanic parents (58 percent) have discussed domestic violence with their children more frequently than white non-Hispanic parents (43 percent).
Nearly seven-in-10 (69 percent) of Hispanic women with children age 16 and older have talked to their children about domestic violence.
This year, actress Kerry Washington is lending her voice and serving as the national Purple Purse ambassador. Limited-edition purple purses designed by Kerry Washington will be distributed among community leaders, Purple Purse community partners, celebrities and media to raise awareness for this important cause. The purse represents the center of a woman's financial domain and purple is the color of national domestic violence awareness. The Allstate Foundation is also distributing 80,000 Purple Purse charms through Purple Purse Challenge participants to attach to a bag or purse and show support year-round.
Visit purplepurse.com to learn more about domestic violence and financial abuse as well as how to start conversations about this important topic. For immediate assistance with a dangerous situation, call the National Domestic Violence Hotline at 1-800-799 SAFE (7233) or TTY 1-800-787-3224.
About The Allstate Foundation
Established in 1952, The Allstate Foundation is an independent, charitable organization made possible by subsidiaries of The Allstate Corporation (NYSE: ALL). Through partnerships with nonprofit organizations across the country, The Allstate Foundation brings the relationships, reputation and resources of Allstate to support innovative and lasting solutions that enhance people's well-being and prosperity. With a focus on teen safe driving and building financial independence for domestic violence survivors, The Allstate Foundation also promotes safe and vital communities; tolerance, inclusion, and diversity; and economic empowerment. For more information, visit www.AllstateFoundation.org.
Survey Methodology
The Allstate Foundation Silent Weapon: Domestic Violence and Financial Abuse survey was conducted July 18-27, 2014 by FTI Consulting among a nationally representative sample of 1,020 American adults age 18+ with additional oversamples among 200 Americans age 18-33 ("Millennials"), 200 Hispanic Women age 18+, and 250 adults in the Chicago media market. The margin of error for the national sample is ± 3% at the 95% confidence interval. The survey was conducted using the web-enabled KnowledgePanel®, a probability-based panel designed to be representative of the U.S. population. Initially, participants are chosen scientifically by a random selection of telephone numbers and residential addresses. Persons in selected households are then invited by telephone or by mail to participate in the web-enabled KnowledgePanel®. For those who agree to participate, but do not already have Internet access, GfK provides at no cost a laptop and ISP connection. People who already have computers and Internet service are permitted to participate using their own equipment. Panelists then receive unique log-in information for accessing surveys online, and then are sent emails throughout each month inviting them to participate in research.
© 2023 Latin Times. All rights reserved. Do not reproduce without permission.