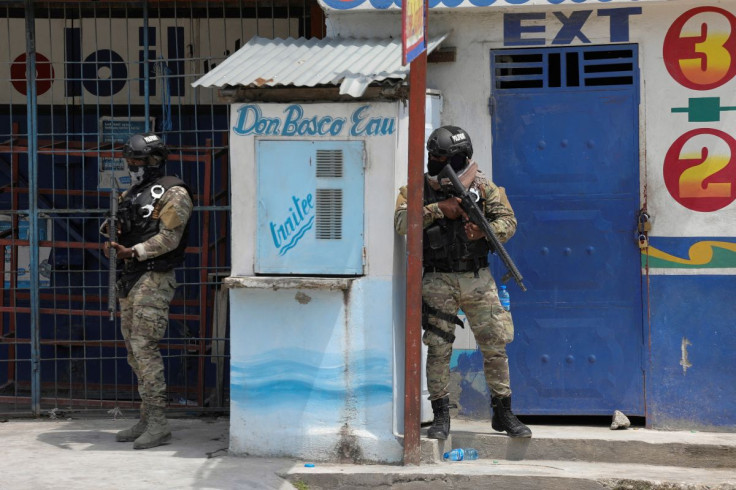 As part of an effort to address the crises happening in its neighbor Haiti, the Dominican Republic has denied discussing a proposal for a "joint security coordination cell," led by Canada, in its area.
Dominican Foreign Minister Roberto Alvarez took to Twitter on Friday to denounce the prospect of hosting the Canadian bureau in the country.
It was proposed as a site from which to coordinate international aid and offer support to cops in Haiti, reported Al Jazeera.
Alvarez tweeted saying that the Dominican Government confirmed that it has "not discussed, agreed or granted any authorization for the installation in our territory of an office to coordinate support for the Haitian National Police, as indicated by information from the Canadian media."
This has further complicated an international plan to boost Haiti's police force, which is struggling to contain powerful armed gangs, as per Reuters.
Alvarez's tweet came in response to an announcement from Canada's Foreign Minister Melanie Joly. She had made the announcement during a Thursday ministerial meeting.
Later Joly said that the cell will enhance "international efforts in security assistance." It will work closely with the "Haitian National Police and the United Nations to foster a sustainable environment for long-term peace and security in Haiti."
It was shared that the "joint security coordination cell" was part of a package of support by Canada. It included $13 million in aid for development as well as anti-crime efforts.
In recent years, Haiti has been facing a series of setbacks. It's been hit by natural disasters, gang violence and political instability.
After the country's last senators saw their terms expire in January, it currently has no democratically elected federal leaders.
Before former President Jovenel Moise was assassinated in 2021, acting President Ariel Henry was chosen to serve as the Prime Minister.
Gangs seized power in some areas as Haitian democracy faltered. There are no firmly scheduled elections in sight as well.
The United Nations had reported in December that 60% of Port-au-Prince, which is the capital city, had been controlled by gangs.
The rise in gang violence has led to public safety concerns and food insecurity.
As for relations between Haiti and the Dominican Republic, they have long been tense. Some fear that Haiti's current instability could spill into the neighborhood.
© 2023 Latin Times. All rights reserved. Do not reproduce without permission.