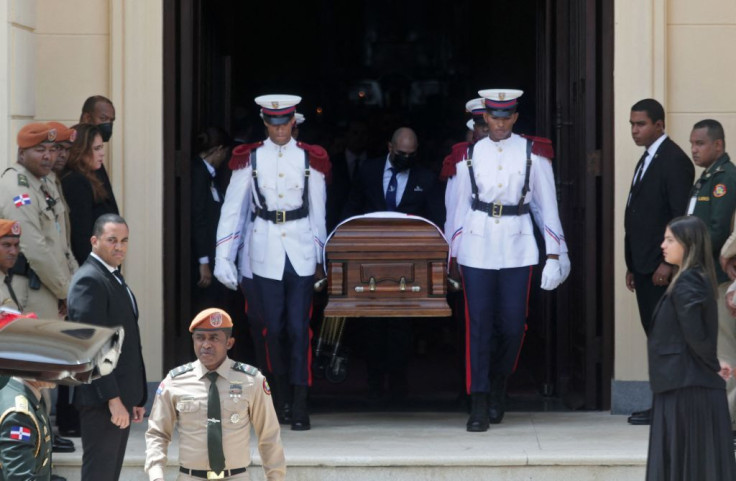 In connection with the murder of the Dominican Republic Environment Minister Orlando Jorge Mera, Miguel Cruz has been jailed for 30 years.
According to Dominican Today, Cruz was told to serve his sentence at the Najayo-Hombres Correction and Rehabilitation Center in San Cristóbal.
On June 6, 2022, Cruz opened fire on Mera in the politician's office, reported BBC.
The two were childhood friends, but their relationship took a hit over the failure of Mera to grant environmental permits to Cruz.
Following the shooting, Cruz went to a church and made a confession to a priest. The killer also handed the murder weapon to the priest.
The murder had been premeditated, so the judges had sentenced Cruz to the maximum jail term.
On the morning of the incident, Cruz was able to enter Mera's office without any security checks as he was a personal friend of the minister.
Some of the ministry staff members said that they had heard raised voices coming from his office and then Cruz started shooting.
The gunshots caused panic among the staff members who ran out of the office building.
Cruz shot him 13 times, said prosecutors. But the killer maintained that he had fired only six gunshots.
Cruz, the owner of a construction company, also claimed in a letter that he had argued with Mera over $3 million that he said he had lent the politician.
Prosecutors argued that Cruz, who also had a gun import business, had gone to his friend's office with the plan to murder him and that he was out for revenge.
Cruz wanted revenge after the minister had denied him the environmental permits that Cruz's company had requested. He wanted the permits to export thousands of tonnes of used batteries.
Mera formed the Modern Revolutionary Party with Abinader, and from 2000 to 2004, he was president of the Dominican telecommunications institute.
As per France 24, he came from a political family, with his sister Dilia Jorge Mera being a deputy minister. His widow Patricia Villegas is the ambassador to Brazil and his son Orlando Jorge Villegas is a legislator.
He was the son of former president Salvador Jorge Blanco, and his murder shocked the Dominican Republic as killings of politicians are rare.
© 2023 Latin Times. All rights reserved. Do not reproduce without permission.