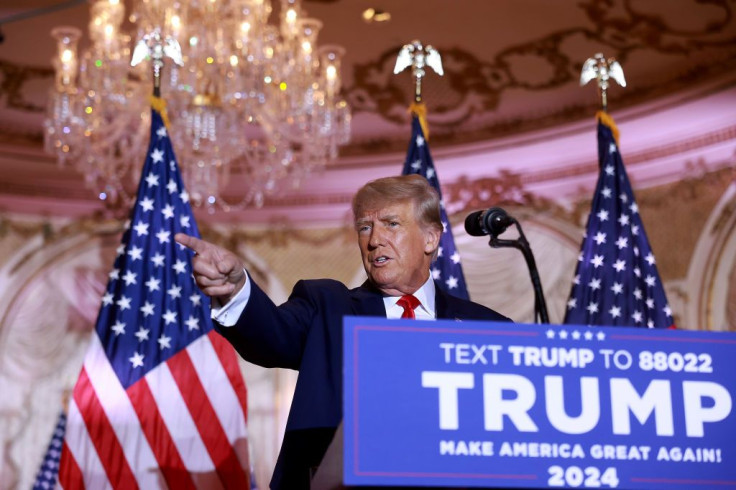 Former President Donald Trump is being investigated regarding his involvement in a $130,000 payment to porn star Stormy Daniels in 2016. He has claimed that he will be arrested on Tuesday on charges stemming from the probe.
In a social media post on Saturday, he said that he is expected to be arrested on Tuesday, and then urged his supporters to protest against the authorities if this happens.
In 2016, Daniels got in touch with media outlets and offered to sell her account of what she said was an adulterous affair she had with the former President in 2006.
His team got to know about this, and his lawyer Michael Cohen paid $130,000 to her as hush money.
According to BBC, this is not illegal but when Trump reimbursed Cohen, the record for the payment says that it was for legal fees.
Prosecutors say that this amounts to the former President falsifying business records, and it is a misdemeanor in New York.
Prosecutors could also allege that this breaks election law. That's so as his attempt to hide his payments to Daniels before the election was motivated by not wanting people to know that he had an affair with her.
Turns out that covering up a crime by falsifying records would be a felony, and it is a very serious charge.
The decision on whether to file charges against Trump depends on New York City District Attorney Alvin Bragg. He has set up the grand jury to probe whether there was enough evidence to pursue a prosecution. He is the only one who knows if an indictment will be needed.
So far, Cohen and his former legal adviser Robert Costello have given testimony.
If Trump is charged, his legal team has indicated that his arrest would follow standard procedure. It means that he could fly from his Mar-a-Lago home to New York City for a court appearance, complete with a formal booking, fingerprints and mug shot.
After the case is booked and a judge is selected, other details will fall into place. Details include the timing of the trial, possible travel restrictions and bail requirements for him.
The arraignment is open to the press, but the court may take measures. It can grant him a private entrance to the court. That's in order to protect his privacy as well as maintain security.
A conviction on a misdemeanor would mean that he will have to pay a fine. As for the felony charge, if he is convicted then he would face a maximum sentence of four years in jail.
According to Sky News, how any possible indictment may affect his chances in the 2024 U.S. presidential election is not clear.
Trump, who according to polls is leading among potential rivals for the Republican nomination, could be the first former U.S. President to face criminal prosecution.
© 2023 Latin Times. All rights reserved. Do not reproduce without permission.