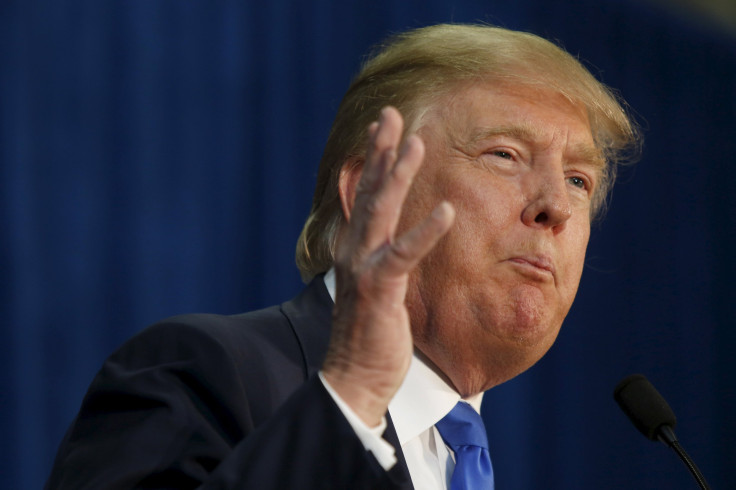 On Thursday, Jose Diaz-Balart confronted Donald Trump over his comments implying that the majority of Mexican immigrants are rapists and criminals. The fallout was swift for Trump, who saw a backlash from the Latino community and from Mexico itself. In addition to the Mexican government, organizers of the Miss Mexico Pageant said that they might boycott Trump's Miss Universe Pageant. Today, Univision cancelled a contract to air the pageant. Trump responded by threatening to sue the broadcaster. Later in the day, Donald Trump defended the initial comments from his presidential campaign announcement (see below) to Diaz-Balart on Telemundo, a rival of Univision.
"I love the Mexican people, I love Mexico [...] I've had tremendous relationships with them for many, many years [....] But I'm [referring to people] coming through this border. It's very porous and frankly it's disgraceful from the point of view of the United States." Trump told Diaz-Balart. "The leaders of Mexico are far smarter than [those of] the United States. They know what they're doing. They are totally taking advantage of us from a trade standpoint [....] And I respect this, if [they] can get away with it. Their negotiators are out-negotiating our negotiators."
As we reported earlier this week, Trump said some pretty insulting things about Mexican immigrants during his presidential campaign announcement, delivered from Trump Towers in New York earlier this month. "When Mexico sends its people, they're not sending their best. They're not sending you. They're not sending you. They're sending people that have lots of problems, and they're bringing those problems with us. They're bringing drugs. They're bringing crime. They're rapists. And some, I assume, are good people," Trump said.
Did Trump pull off his explination, or it just back-peddling spin? Let us know in the comments.
The full interview is availible here: Jose Diaz-Balart speaks with Donald Trump
© 2023 Latin Times. All rights reserved. Do not reproduce without permission.