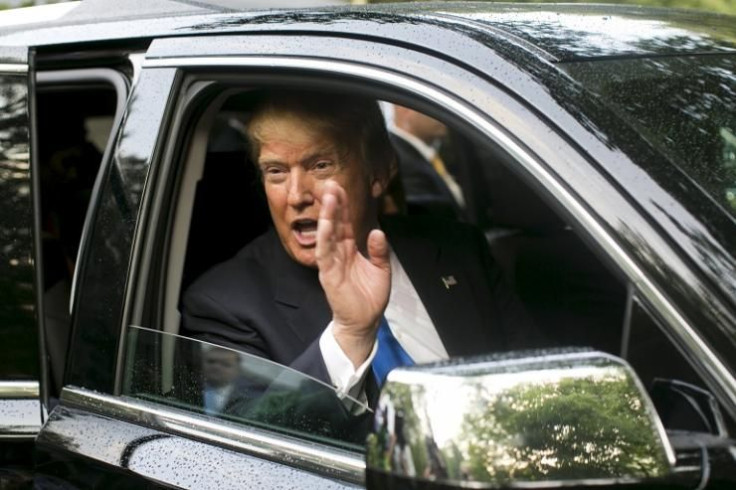 When Donald Trump made his presidential candidacy announcement he issued several derogatory and discriminatory comments about Mexico and Mexican immigrants, saying, "Mexico is not our friend. They're killing us at the border and they're killing us on jobs and trade." The mogul proceeded to assure the crowd he plans on building a wall across the US-Mexico border to keep immigrants from coming in. "They're sending people that have lots of problems, and they're bringing those problems with us. They're bringing drugs, they're bringing crime. They're rapists. And some, I assume, are good people," he insisted.
Not only have those declarations come at a high cost for the real-estate mogul as he's lost an estimated $80MM in the course of two weeks, but studies reveal he's in fact lying. In 2013 Pew Research Center conducted a study around the US, which revealed that children and youth between the ages of 12 and 24 who commit criminal acts are mostly US born. In addition, a census from 2000, also indicates a vast majority of incarcerations are US-born. Immigrants born in Mexico have five times less incarcerations than US natives.
Also, a study conducted in 2008 in California, which is the state with the largest immigrant population, by the Public Policy Institute of California, showed that that the incarceration rate for immigrant adults was 297 per 100,000 in the population, compared to 813 per 100,000 among US-born adults. Meaning immigrants were less than half as likely to be incarcerated for drug crimes.
Another statistic that shows Trump is completely off, is that from 1994 to 2007, the immigrant population grew approximately 13 percent and FBI reports show that in those same years, violent crime rates went down 34.2 percent, including in major cities with large immigrant populations like Miami, Los Angeles, New York and Chicago.
© 2023 Latin Times. All rights reserved. Do not reproduce without permission.