Kazem Darabi, the former Iranian intelligence operative, feels that Donald Trump deserves to be assasinated as the former US President reportedly ordered the killing of Iran's top military commander.
Iran's top general, Qasem Soleimani, died in airstrikes that was reportedly approved by Trump in January last year. Trump allegedly wanted Soleimani to be killed because he claimed the military leader had murdered and wounded several Americans and was "plotting to kill many more," reported The Sun.
Now, Darabi, who is serving life term imprisonment for killing four Kurdish dissidents in Berlin in 1992, said the "resistance axis" should kill Trump. As per Memri, Darabi made the shocking statement when he was interviewed by Iran's Channel 5.
"Like Master (Khamenei) said, America is the world's number one human rights violator, and one should add Europe, and our neighboring countries that consider themselves to be dependent on America and heed it," he said.
According to him, they, too, are accomplices in the crimes of the Americans and Europeans. "Hajj Qasem Soleimani was assassinated, and the US President Trump had the audacity to say on TV and in front of the whole world's microphones that he had given the order. This means that the resistance axis should assassinate Mr Trump now," he said.
He went on to say that he would consider assassinating Trump to be an "Islamic duty according to the sharia (Islamic law)."
When he was asked why Trump should be assassinated, Darabi replied, "Even if Europe or America, if someone comes and carries out an assassination, that person's verdict is execution. Mr Trump's verdict is death by execution. Inshallah, Trump should be assassinated in the near future."
On Jan. 3, 2020, Soleimani had landed after a trip at around 12.30am when he was greeted by Abu Mahdi al-Muhandis, deputy commander of the pro-Iran Popular Mobilization forces in Iraq. When the cars entered a cargo area, the vehicle was hit by at least two missiles by a US MQ9 Reaper drone. The attack killed the general and others who were with him.
Following the attack, Trump had reportedly tweeted, "General Qassem Soleimani has killed or badly wounded thousands of Americans over an extended period of time, and was plotting to kill many more...but got caught!"
According to Trump, Soleimani was, directly and indirectly, responsible for the death of millions of people. "While Iran will never be able to properly admit it, Soleimani was both hated and feared within the country. They are not nearly as saddened as the leaders will let the outside world believe. He should have been taken out many years ago!"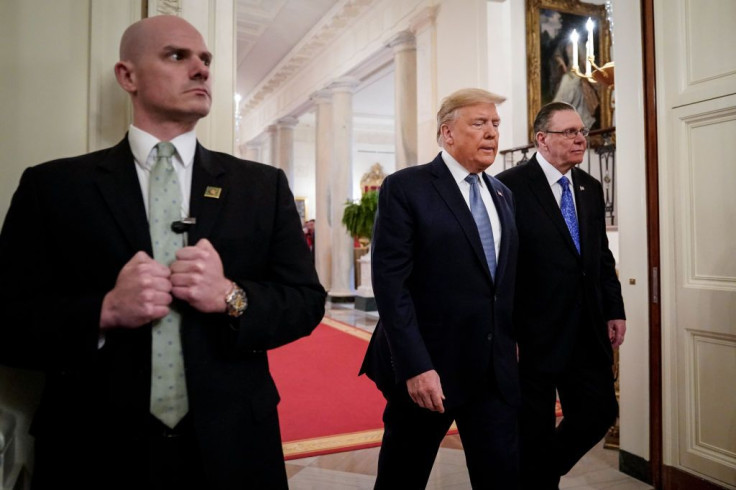 © 2023 Latin Times. All rights reserved. Do not reproduce without permission.