Former US President Donald Trump is no stranger when it comes to showing off what he achieved during his term. And with the world closely monitoring the Russian invasion of Ukraine, the 75-year-old is making sure that he is not forgotten.
During his regime, Trump was known for almost pulling out the United States from the North Atlantic Treaty Organization. But now, it appears that he is claiming credit for its existence.
"I hope everyone is able to remember that it was me, as President of the United States, that got delinquent NATO members to start paying their dues, which amounted to hundreds of billions of dollars," Trump wrote in a statement released Monday. "There would be no NATO if I didn't act strongly and swiftly."
Aside from that, Trump is also associating himself with Ukraine. He bats that it was he who supplied the country with weapons. This was despite previously threatening to withhold security assistance from the country unless it helped smear Joe Biden ahead of the 2020 election, Rolling Stone reported.
"It was me that got Ukraine the very effective anti-tank busters (Javelins) when the previous Administration was sending blankets. Let History so note!" Trump claimed.
With several dubious recounts, the recent statements appear to be part of Trump's attempt to rewrite history by painting himself as NATO's greatest ally. This was despite him saying in one of his books that money the U.S. sent to NATO was wasted.
"America has no vital interest in choosing between warring factions whose animosities go back centuries in Eastern Europe," Trump said per The Daily Beast.
Aside from these, there was also Trump's stance on Vladimir Putin. After initially praising Putin for his invasion, he would then call Russia's attack as appalling on his podcast, saying:
"Putin declared a big portion of … Ukraine … as independent. Oh, that's wonderful. … I said, 'How smart is that?'"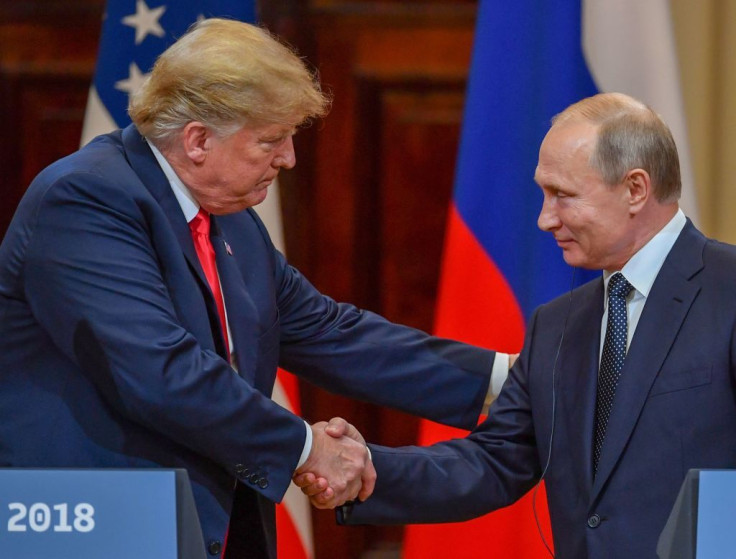 © 2023 Latin Times. All rights reserved. Do not reproduce without permission.