The inevitable has happened with Russia proceeding with the speculated invasion of Ukraine. This happened just as the United Nations Security Council were pleading for peace.
Loud blasts hit several Ukrainian cities, aside from video footage showing military vehicles entering the country from Belarus where Russian troops were gathered, CNN reported.
"Peace on our continent has been shattered. We now have war in Europe, on a scale and of a type we thought belonged to history," NATO Secretary General Jens Stoltenberg said.
With the feared development finally taking place, there will be repercussions. That includes expected spikes in gas prices in America and possibly rekindling the Cold War.
Things are expected to get heated with US President Joe Biden expected to render the most punishing set of sanctions over Russia. He is expected to address the nation on Thursday, Feb. 24.
Biden has already condemned the unprovoked and unjustified attack shortly after it began on Thursday. The American leader also vowed that Russia and leader Vladimir Putin will be held accountable for the aggression, USA Today reported.
"President Putin has chosen a premeditated war that will bring a catastrophic loss of life and human suffering," Biden said in a statement.
Although the feared invasion has commenced, a Russian expert feels that Putin's move was a gamble.
"Putin is going to try to swallow a porcupine here and it is going to be hard for the Russian bear to digest it," former senior CIA officer Paul Kolbe stated.
Higher gas prices and inflation are certain. Oil raced above $100 a barrel almost as soon as the Russian assault started.
The United States is not expected to send troops immediately. The fact is that Ukraine is a non-NATO member, meaning it does not enjoy the alliance mutual defense guarantees of member nations.
However, the US may have to send troops anyway to aid European allies and to bases they began to leave 30 years ago. Hence, there is the possibility of a US-funded insurgency in Ukraine, raising the risky prospect of a new proxy war between Washington and Moscow.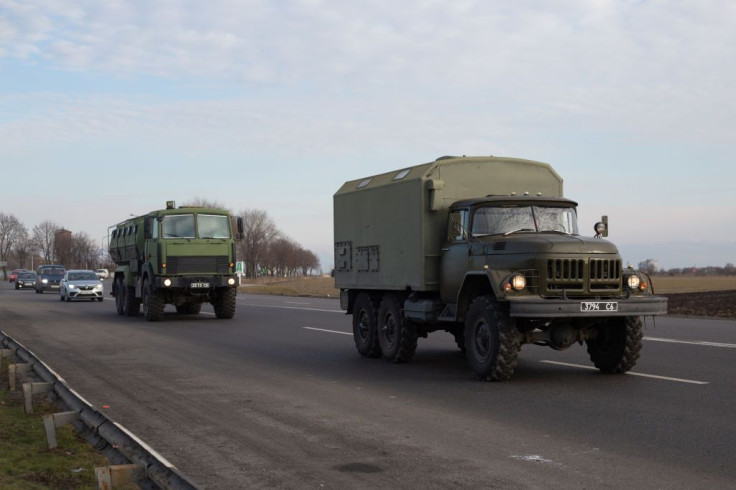 © 2023 Latin Times. All rights reserved. Do not reproduce without permission.